What is Pre-Planning for Elder Care in River Oaks, TX?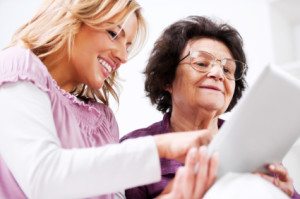 We often hear about terms like 'planning' and 'pre-planning' for various things throughout life, so what does it mean when you are 'pre-planning' for elder care?
When you're in your 30s, 40s, and 50s, if you're a responsible adult with a family, then you're likely planning for a variety of things in the future. These things could be college for your children, retirement for you and your spouse, and even life insurance for after you're gone.
However, few people actually plan for any type of home care for the elderly for themselves. Most of the time, when becomes clear that elderly home care is going to be needed, the person is a senior and has developed a pattern of problems taking care of their needs at home, or they had a sudden illness of injury that left them unable to tend to their own needs.
When you pre plan for elder care, you are doing what needs to be done both emotionally and financially so that you are prepared, and that your family is covered, in the event that you or your spouse may require this level of care at some point in the future.
What are some ways that people can pre plan for elder care?
One thing that you can do to get ready for your elderly years is to make sure that you will have enough money to cover the usual expenses that are involved in this level of care. If you want to stay home if possible, then you may require the assistance of a caregiver at some point in time. If you would prefer to move into an assisted living community when the time comes, that is going to be more expensive.
Find out what insurance will cover, if you would qualify for Medicare or Medicaid to help offset some of the costs (though what will be covered in ten or twenty years won't likely be the same as what's covered now), and what other things you can do to ensure that you will be able to afford the proper elder care that you may need.
The last thing you want is to place a burden on your family. Finally, let everyone know what your wishes will be if you or your spouse end up requiring some level of care when you are older. The more that you share about your wishes, the easier it will be for your family if and when that time comes that it's necessary.
You may never need any type of elder care, but by pre-planning for it when you're younger, you'll ensure that you won't place too much pressure, or a heavy burden on the rest of your family in case it's needed.
If you have a loved one who could benefit from the help of elder care in River Oaks, TX contact the caregivers at At Your Side Home Care. We help seniors and their families with many levels of home care service. Call (832) 271-1600 for more information.
Latest posts by Donna Wrabel, LMSW
(see all)