What is Legionnaires' Disease?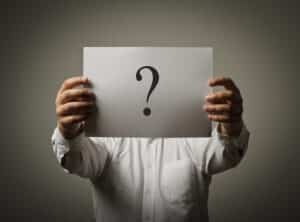 Officials have reported an outbreak of Legionnaires' disease in North Carolina. The 79 cases of the disease that have been reported have been linked to the North Carolina state fair. 55 of the people with the disease have been hospitalized and one person has died. One theory as to how these people got Legionnaires' disease is by breathing in infected droplets while on water rides at the fair. Legionnaires' disease is a condition that people over the age of 50 are more at risk for, so knowing about the disease and its symptoms could help family caregivers to seek medical attention for their aging relatives sooner.
About Legionnaires' Disease
Legionnaires' disease is a kind of pneumonia, but it's typically more severe than other kinds of pneumonia. It is caused by legionella bacteria, a kind of bacteria that can survive in both soil and water. Most of the time, outbreaks of the disease typically happen in larger buildings that have complex systems where the bacteria can grow and multiply.
Infection with the bacteria usually occurs when a person breathes in tiny water droplets containing the bacteria. It can also happen when contaminated water is aspirated, entering the lungs where it causes an infection. In a few cases, people have gotten Legionnaires' from the soil after digging in a garden where the bacteria are present.
Certain groups are at greater risk for getting the disease. Risk factors associated with Legionnaires' include:
Smoking: Because smoking damages the lungs, it puts smokers at risk for all kinds of lung infections, including Legionnaires'.
Age: People over the age of 50 are at greater risk.
Weakened Immune System: Conditions that cause the immune system to be weaker, such as HIV/AIDS, increase the chances of contracting the disease.
Chronic Disease: Having a chronic lung disease, kidney disease, diabetes, or cancer increases the risk.
Symptoms of Legionnaires' Disease
Symptoms of Legionnaires' usually start within 2 to 10 days after being exposed to the bacteria. The initial symptoms typically include:
Headaches.
Aching muscles.
Fever that can be 104 degrees Fahrenheit or higher.
Symptoms that occur a few days after the initial symptoms include:
Coughing, which may produce mucus or blood.
Feeling short of breath.
Pain in the chest.
Nausea, vomiting, or diarrhea.
Confusion.
A senior care provider can alert family caregivers if symptoms of Legionnaires' disease appear in an older adult. If your aging relative is diagnosed with the disease, they will be treated with antibiotics, which a senior care provider can remind them to take. Because they will need extra rest, a senior care provider can take care of things around the house while they rest, such as cooking meals and keeping the house clean.
Sources
https://www.webmd.com/lung/news/20191001/one-dead-in-nc-legionnaires-outbreak
https://www.mayoclinic.org/diseases-conditions/legionnaires-disease/symptoms-causes/syc-20351747
https://www.cdc.gov/legionella/about/causes-transmission.html
https://www.mayoclinic.org/diseases-conditions/legionnaires-disease/diagnosis-treatment/drc-20351753
If you are considering senior care in West Memorial, TX, for an aging loved one, please call the caring staff at At Your Side Home Care. We will answer all of your senior care questions. Call today: (832) 271-1600.
Latest posts by Donna Wrabel, LMSW (see all)