Should Your Aging Adult Keep Living Alone?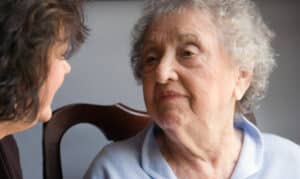 Aging in place may have been your senior's goal for a very long time. Is that a goal she can still strive toward? The answer is different for every situation. There may be some circumstances that mean your elderly family member needs to reevaluate her goal. Other circumstances may be manageable with some expert assistance.
She Isn't Socializing as Much as She Used To
A rich social life is important mainly because it helps your elderly family member to avoid isolating herself, becoming lonely, and even experiencing depression. It's possible, though, that even if she's not socializing in person she's still keeping up with the people she loves in other ways. For some people, that's a solid substitution. If not, though, finding companions for your senior might be a good idea.
Appointments Are More Difficult for Her to Get To
Appointments are a fact of life for your senior at a certain point. She may need to visit more often with her own doctor and with specialists, too. But when she starts forgetting appointments, or just not going, that can be a sign of problems. It's possible that she might avoid going because she doesn't feel comfortable driving, but she could also be forgetting to go. Either way, you may need to find other solutions.
Some of Her Senses Are Seriously Affected
Your senior's senses allow her to move through the world safely. Her hearing and her vision are two of the most important senses in terms of safety. If those are diminished and are becoming worse, your elderly family member may be finding that life is a lot more complicated suddenly. There may be some corrections, like new glasses or hearing aids, that can help.
Household Tasks Are a Lot More Difficult Now
Household tasks take up more energy than your senior realizes until they become way too difficult. Sometimes even the little tasks that seem doable aren't ones that she should be handling on her own. It can help a lot to have someone handling those routine tasks so that your senior can focus on what she really needs and wants to do instead.
It's possible that even with several of these situations, your elderly family member could still live on her own. Much depends on the types of help she has available to her. With the help of you and of home care providers, she may be able to age in place for a lot longer, even with significant challenges.
If you are considering home care in West Memorial, TX, for an aging loved one, please call the caring staff at At Your Side Home Care. We will answer all of your senior care questions. Call today: (832) 271-1600.
Latest posts by Donna Wrabel, LMSW
(see all)