Could Naps Improve Heart Health?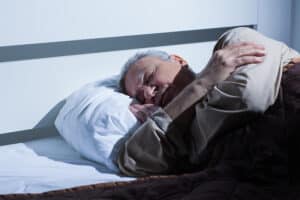 Does your older family member enjoy the occasional nap? Many people do. After all, there's something about a nap in a favorite chair or on the couch that feels decadent and leads to waking up feeling refreshed and ready for the rest of the day. However, when older adults sleep too much during the day, they may have difficulty sleeping at night. It seems to be a matter of finding the right balance since new research suggests that the occasional nap may actually improve heart health.
Heart Health and Naps
Researchers in Switzerland spent five years collecting information about 3,500 people who were between the ages of 35 and 70. None of the participants had a history of heart disease. 58 percent of the participants stated they didn't nap at all. 19 percent reported napping once or twice per week.
The researchers discovered that the length of the nap didn't seem to matter. People in the study indicated they napped anywhere from 5 minutes to more than an hour. However, what did matter was how often they napped. The optimal amount of napping seemed to be one or two times a week. In fact, the researchers found that those who took one or two naps each week lowered their risk of heart disease by 48 percent.
This study offers a key piece of information missing from past studies, which showed mixed results. Some studies have shown that napping has a negative impact on heart health while others have shown a positive effect. None of them had looked at the frequency of naps as a factor. This study indicates that how often a person naps plays a role.
More Ways to Improve Heart Health
While the results of this study offers one way that older adults may be able to improve heart health, there are many other things seniors can do to keep their hearts in good shape. Some other suggestions for better heart health are:
Have blood pressure checked regularly and manage high blood pressure.
Eat a heart healthy diet and exercise.
Reduce the amount of saturated fat in the senior's diet.
Get tested for diabetes and keep blood sugar under control.
Reach and maintain a healthy weight.
Quit smoking.
Helping your older family member to have a healthier heart could be as easy as contacting a senior care agency. A senior care provider can prepare healthy meals that include plenty of vegetables, fruits, and whole grains while limiting saturated fats. Senior care providers can also remind older adults to take medications that control blood pressure and blood sugar. In addition, a senior care provider can assist older adults to get more exercise by involving them in physical activities at home, going for walks, or driving them to an exercise class.
Sources
https://www.aarp.org/health/healthy-living/info-2019/nap-heart-health-study.html?intcmp=AE-HP-TTN-R3-POS1-REALPOSS-TODAY
https://www.webmd.com/a-to-z-guides/prevention-15/heart-healthy/12-tips-for-better-heart-health
https://healthfinder.gov/HealthTopics/Category/health-conditions-and-diseases/heart-health/keep-your-heart-healthy
If you are considering senior care in Spring Branch, TX, for an aging loved one, please call the caring staff at At Your Side Home Care. We will answer all of your senior care questions. Call today: (832) 271-1600.
Latest posts by Donna Wrabel, LMSW
(see all)