Meet Our Amazing Caregivers – Christina O.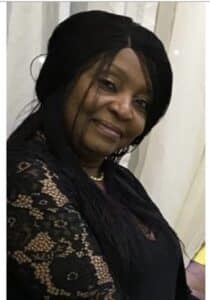 1.What is your favorite memory from work?
Taking care of Ms. June would be a memory that would stick with me for life, because she was someone that couldn't talk but she found ways to appreciate me every time and she understood me, this brought out the best version of myself and I owe it to her.
2. What do you like most about your job?
Being able to bring a smile and comfort to the senior citizens during their last stage of life.
3. What do you like to do outside of work?
I love cooking and finding new dishes, teaching kids part-time and sewing
4. What are two words that describe you?
Reliable and Caring
5. What caused you to get into caregiving initially?
After taking care of my mother that died with dementia, I was able to understand how to be patient, physically and mentally aware of how to relate with her, which gave me the drive to want to share this love and care with so many other elders around.
Latest posts by Donna Wrabel, LMSW
(see all)