How to Manage Your Time as a Family Caregiver
Elderly Care in Hunters Creek, TX
– Finding Time to Care for a Senior in Addition to Your Own Family can be Difficult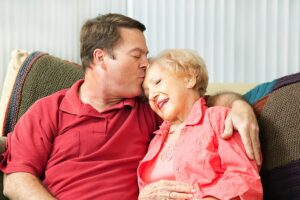 There is no doubt you should strike a balance in life to meet the pressing demands of caregiving as well as your family life. Caregivers are people who are ready to take on new responsibilities and try their best to live a balanced life. Millions of families across the United States have elderly family members they are caregiving for. As there is an increase in the aging population, more and more families are facing the balance between taking care of an elderly loved one at home and their immediate family and their career.
Types of Care Provided
The type of caring you can give to your elderly parent or relative in their home varies from personal care to carrying out their day to day activities. Personal care implies bathing, dressing, feeding and helping them with their toileting. Some of the other activities included in caregiving are:
Cooking food for the elderly

Medication Reminders

Handling their finances

Communicating with their health care professionals

Providing transportation

Self-Management
Time is finite and you cannot increase or decrease time. All you can do is to decide on how you want to use the time you have at your disposal. Hence, self-management takes greater importance here and this will help in managing time effectively. Some of the skills you need to adopt are:
Proper management of your commitments

Making choices

to

perfectly fit

in with

your values

Proper use of your energy throughout the day

Keeping track of everything that works for you

Decide on what is most important to you

Recognize what balances you and allows your life to flow freely
The Drawbacks of Family Caregiving
The following are the negative effects of caregiving family caregivers often experience:
Loss of time to do your work

Lower productivity at

your

workplace

Lower current and future earnings

Leaving your job to take care of the elderly people
Poorer health condition
There is no doubt time management is the key to providing good care for aging parents and balancing family and career. Being able to have the time to manage so many things can be accomplished by hiring elder care services. A trained and loving caregiver can come into your parent's home and help them do their daily tasks of living. Things like bathing and dressing can be made so much easier for your elderly parent when there is a caregiver to assist them.
If you have a loved one who could benefit from the help of elderly care in Hunters Creek, TX contact At Your Side Home Care. We help seniors and their families with many levels of home care service. Call (832) 271-1600 for more information.
Latest posts by Donna Wrabel, LMSW
(see all)