How Can You Talk to Your Employer about Being a Caregiver?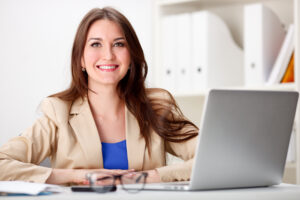 Becoming a caregiver doesn't work on a schedule, usually. The things you'll need to do for and with your senior family member might interfere with lots of other things in your life, like your career. What matters is that you have a plan for dealing with everything.
You Should Be as Specific as Possible about What You Need
Before you go in to talk to your boss, it's important that you understand and can be as specific as possible about what you need. Some of the things you might need could be a more flexible schedule, days when you can work from home, or even leave time. It's okay if you're not entirely sure what you need just yet. You can also share that you're still working through what exactly you need. Your employer may have some examples of ways that they can help.
You Really Only Need to Share What You're Comfortable Sharing
Lots of times caregivers worry about sharing too much with their employer. You really don't have to share every single detail, especially if it's uncomfortable for you. You may only want to share the bare bones of what's going on and that's perfectly fine. Your employer doesn't have to know everything in order to help you to find accommodations that work for both of you.
Try to Open with Answers
If it's at all possible, try to go into this conversation with some solutions and answers at the ready. This is a lot easier to do if you know more of the details about what you and your senior need. Offering solutions, such as working longer hours on specific days to make up for being out on other days, at least gives your employer something to start with. Your idea might not be the solution you end up using, but it can at least open the lines of communication.
Set up Some Contingency Plans, Too
You also need to have some contingency plans in place. As well as you and your employer make plans together, there are going to be times when things go wrong or at least when they go differently than you expect. This is when having someone else to lean on in terms of caregiving can be crucial. If you don't have family members you can lean on, hiring elderly care providers can be one of the best backup plans possible.
There is always going to be some juggling and balance-seeking as a caregiver. The key is to be able to give yourself as many resources as possible to have options while you're juggling.
If you are considering elderly care in Galleria, TX, for an aging loved one, please call the caring staff at At Your Side Home Care. We will answer all of your senior care questions. Call today: (832) 271-1600.
Latest posts by Donna Wrabel, LMSW
(see all)