Houston Home Care: Learn to become an empowered caregiver at the Sept. 25 Virtual Support Group
by Jay Kraker, Empowered Caregiver Network
Not long after I launched the Empowered Caregiver Network, I heard Donna Wrabel, a licensed social worker and owner of a Houston home healthcare service provider, speak at a major caregiver conference about what it takes to become an "empowered caregiver." We had never met, but her messages, founded in research about caregiving, resonated completely. She warned us to be on guard for the depression symptoms that affect 70% of caregivers. And she stressed the importance of approaching our caregiving assignment with "emotional intelligence," as explained in Daniel Goleman's book by that name. As Donna explained, "the research gives us statistics that we can use to avoid becoming statistics."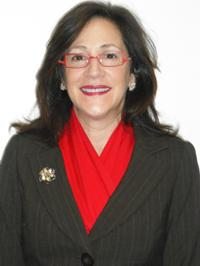 Donna will be the featured speaker for ECN's Virtual Support Group at 4 p.m. Eastern time (1 p.m. Pacific) on Sunday, Sept. 25. [Register for the call here.] Donna became a family caregiver in early 2009 after the sudden death of her father, who had been primary caregiver for her mother. As co-owner (with husband Rick) of At Your Side Home Care in Houston, Donna provides and manages professional caregivers to families who need help. But caring for her mother has added another dimension: "It can be difficult to keep up with all the changes that a caregiving relationship brings," she says, especially when it is rooted in the mother-daughter relationship that adds "a layer of complexity and depth."
Professionally and personally, Donna's passion is "to have people engage in living their life on purpose, making wide-awake choices and gaining the value and power of information in their own way as they embrace and fill the sacred space of caregiving." She employs that approach in part by using research as a key ingredient in formal continuing education programs she develops for nurses, social workers and case managers, and in programs for seniors and caregivers.
As happens each month in the Virtual Support Group, Donna's presentation and Q&A session will be followed by "breakout sessions" where participating caregivers will speak in small groups to explore caregiving questions and to support each other. Invite a caregiving friend.
Register here for the Virtual Support Group.