How to Keep Your Other Relationships in a Good Place while Caregiving
Home Care in Memorial TX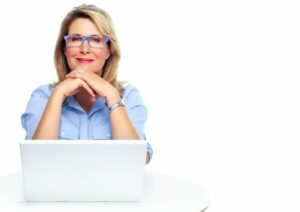 Caregiving is really hard work. Add in a career, a spouse, kids, and pets and caregiving becomes even harder. Sometimes your relationships, particularly the ones with your spouse or significant other, can suffer the most. Here are some ideas for helping to keep your relationship with your spouse in a good place while you're a caregiver.
Talk to Your Significant Other
Make the time to talk with your significant other about the relationship and what's going on. If you're going through a crisis point, acknowledge it and talk to each other about what you're afraid of happening. Your significant other may not fully understand what's going on with your elderly loved one, so this is a good time to help each other understand what is happening on each side of the equation.
Look at Whether You're Turning Away Help
Family caregivers can actually turn away help that they desperately need without fully realizing it. Take a good long look at whether you're in that boat and see if there's a way for you to turn that situation around. Maybe this means letting the kids help out more at home or hiring elder care providers more often so that you can be more present for your spouse and family. Really look at where you can get extra help.
Ask for and Give Forgiveness
Often your significant other really just needs to hear that you understand where the hurt comes from and that you feel badly for causing any pain. Acknowledge that fact and ask for forgiveness. You may also need to forgive your spouse or your elderly loved one for any pain they've caused you. Forgiveness can be a two-way street.
Make a Solid Plan
Once you've aired the situation, make a solid plan both for now and for in the future. If you're going to be making changes to how you handle certain situations, it helps to have a roadmap by which you can navigate your new path. Implement your plan as soon as you can, but try to remember that no situation is perfect and you'll likely need to revisit your plan to make sure it's still working.
Working together to solve the problem can help to make the relationship stronger.
If you or an aging loved one are considering home care in Memorial, TX, please call the caring staff at At Your Side Home Care. We will answer all of your senior care questions. Call today: (832) 271-1600.
Latest posts by Donna Wrabel, LMSW
(see all)