Home Care Houston TX: Medicare Wants Pay Hike for Primary Care Providers
Home Care Houston TX: Medicare Wants Pay Hike for Primary Care Providers; Pay to Return Patients Home
Proposal includes more Medicare-covered preventive services that can be provided by interactive telecommunications system
July 9, 2012 – Family physicians are getting a pay increase of almost 7 percent from Medicare in January and other practitioners providing primary care services will get between 3 and 5 percent. More than a million physicians and non-physician practitioners are covered under the Medicare Physician Fee Schedule (MPFS) for calendar year (CY) 2013.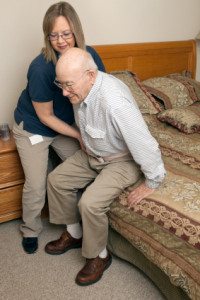 The Centers for Medicare & Medicaid Services (CMS) said in the news release issued Friday that it is also proposing for the first time to explicitly pay for the care required to help a patient transition back to the community following a discharge from a hospital or nursing facility.
The proposals calls for CMS to make a separate payment to a patient's community physician or practitioner to coordinate the patient's home care in the 30 days following a hospital or skilled nursing facility stay.
Another Congressional battle over doc pay expected
"As has been the case every year since CY 2002, CMS projects a significant reduction in MPFS payment rates under the Sustainable Growth Rate (SGR) methodology due to the expiration of the adjustment made for CY 2012 in the statute," according to the news release issued by CMS.
"For CY 2013, CMS projects a reduction of 27 percent and is required by law to include this reduction in these calculations. However, Congress has acted to avert the cuts every year since 2003.
"The Administration is committed to fixing the SGR formula in a fiscally responsible way."
The SGR formula is a sensitive issue with physicians, who have had to battle with congress for years to offset these automatic pay cuts generated by the SGR.
Continue reading here
Contact At Your Side Home Care for answers to all of your home care questions. Call 832-271-1600 for help for your senior loved one!
Latest posts by Donna Wrabel, LMSW
(see all)