Is Your Aging Loved One Ready For Elder Care Services in River Oaks TX?
 The Expense and Accessibility of Elder Care Services in River Oaks TX
The # 1 goal of a many of families is to help their relatives remain in their own home, in a safe and well-known environment for as long as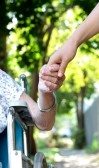 possible. No one wants to think about the option of going to a facility or an institution no matter how nice the building or the décor. For a senior to stay in their own home securely, they many need as little as a couple of hours of assistance or they could need around the clock care. Elder care professionals can help to identify the best level of services.
Understanding the Cost of Elder Care Services
According to the MetLife Mature Market Annual Survey on the Cost of Care in the United States, the findings look like this:
• The national average daily rate for a private room in a nursing home rose 4.4% from $229 in 2010 to $239 in 2011.
• The national average monthly base rate in an assisted living community rose 5.6% from $3,293 in 2010 to $3,477 in 2011.
• The national average daily rate for adult day services rose 4.5% from $67 in 2010 to $70 in 2011.
• The national average hourly rates for home health aides ($21) and homemakers ($19) were unchanged from 2010.
How Much Will It Cost Your Family?
The cost of elder care services depends on the amount of services needed.  Our team of caregivers will spend time with you and will come up with a plan of care and a number of hours that is not only budget friendly, but keeps your aging loved one safe and in their own home.
Look into other options like The VA AID and ATTENDANCE PENSION BENEFIT, Reverse Mortgages, Life Settlements, and Long-Term Care Insurance. Chances are that one of those programs may be able to help with the cost.
How Soon Can Elder Care Services Start?
As soon as today in most cases. The start date is up to you, but our team is dedicated to getting a caregiver in your home as soon as you need them.
Contact At Your Side Home Care today at 832-271-1600.
For most of us, the word "home" evokes warm feelings of comfort, security and well-being. For older adults, home also means holding tight to cherished memories and maintaining self-esteem and independence. When illness, injury or age make life a little more challenging, remaining at home in a comfortable, familiar environment encourages recovery and enhances the quality of life. Home can be defined as a private residence, an independent or assisted living facility or even a short term stay in the hospital, we recognize the additional benefits provided by a personal, professional assistant.

Our Certified Nurse Aides, 24-Hour Live-in Assistants and Home Health Aides are available 24 hours a day, 365 days a year. We also provide the security and confidence of 24-hour Telephone Assistance, so fast, reliable help is always available when it's needed. To learn more about our homecare services see our homecare services page.

Different people need different levels of homecare. To meet the requirements of our clients, At Your Side Homecare maintains consistent staffing levels of caring professionals. Homecare service is available for as little as a few hours a week, or as many as 24 hours a day, seven days a week
Latest posts by Donna Wrabel, LMSW (see all)