Elder Care Memorial TX: Eldercare Finally Recognized by Feds
Elder Care Memorial TX: Eldercare Finally Recognized by Feds
by Sally Abrahms, AARP
CAREGIVING
Wahoo, elder care has arrived! The latest federal survey, which tracks how much time people spent per day working, performing household tasks, engaging in leisure activities, and taking care of children in 2011, has a new category: Elder care.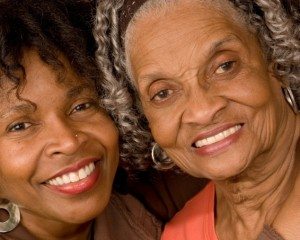 This entry into the annual American Time Use Survey (ATUS), put out by the Bureau of Labor Statistics, reflects the deepening responsibilities Americans age 15+ have for providing unpaid care to someone over age 65–perhaps a parent, spouse, relative or friend.
And just wait: Nearly 10,000 people a day in the United States will turn 65 in the U.S. for the next 20 years. As the 78 million baby boomers age, those number of hours are going to escalate big time.
Elder care covers a lot of turf, from helping with meals and medication to grooming to transportation to companionship. Or really, anything else that needs to be done.
The ATUS is weighty information used in federal economic, health and safety, and family/worklife balance research, as well as for international comparisons. The inclusion of elder care is significant. For laymen, it provides insight into how Americans spend time, what they do, and with whom. The study further propels momentum for coming up with solutions and policies to ease the burden of family caregivers.
Here are the survey headlines:
No surprise to some: 56% of the 39.8 million elder care providers were women. Note that the male/female gap is getting smaller. The age 45-54 demographic provided the most elder care (23%), followed by ages 55-64 (22%), then age 65+ (16%).
Surprise: A spouse or domestic partner provided just 4% of elder care, while 42% cared for a parent, 20% for a grandparent, 20% for another relative and one out of four for a non-relative.
On average, 24% took care of at least one person 65+ every day, for an average 3.1 hours; 23% helped several times a week, 20% once a week; 20% several times a month; and around 11% once a month.
85% of care came from someone who did not live with the recipient.
69% cared for just one person.
Oh, boy! 23% of providers also had one or more kids at home under age 18. Can you say "sandwich"?
One out of six people in the U.S., or 16% of the civilian non-institutional population ages 15+, spent time helping elders.
More than 60% of care for an older person came from someone age 45+; one-sixth by a person age 65+.
continue reading here
For information about how elder care can help your family care for a loved one, contact the caregivers at At Your Side Home Care. Call 832-271-1600, or fill out our web form and we will contact you!
Latest posts by Donna Wrabel, LMSW
(see all)