How Can You Help Your Loved One Live a Healthy Lifestyle with Arthritis?
Elder Care in River Oaks TX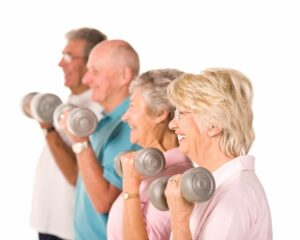 Your elderly loved one might feel that living a healthy lifestyle just isn't possible with arthritis. The reality is that you can help your loved one be healthy even with arthritis as long as you're paying attention to some of the details involved.
Talk to Your Loved One's Doctor Often
If your loved one is reluctant to go to her regular checkups, that can make keeping up with her changing needs a little more difficult. Make it a point to keep up with your loved one's appointments and make sure that you ask about new treatments or lifestyle adjustments you can make to help her to feel less pain with her arthritis.
Be Alert for Signs of Flare Ups
It's important to know and to notice the early signs that your loved one is headed for an arthritis flare. Your loved one may only experience stiffness or find a joint difficult to use, but that can be a sign that increased pain is headed her way. If you're alert to those early signs, you can be more prepared to help her manage the pain.
Help Your Loved One to Follow Her Arthritis Care Plan
In many cases, the closer your loved one follows the arthritis care plan that her doctor outlines for her, the easier it will be for her to manage potential flare ups while living a healthy lifestyle. Veering from that plan won't necessarily cause your loved one to experience flares more often, but it can keep her from being as strong as she could be when a flare does pop up.
Pay Attention to Diet, Exercise, and Sleep
If they're not already a part of your loved one's arthritis care plan, her diet and exercise should also be a consideration, along with sleep. Talk to your loved one's doctor about the right kinds of exercise for her. You might want to ask about talking to a dietitian as well about the right kinds of foods to eat. Getting enough rest ensures that your loved one's body is up to the challenge.
Once you have a plan in place, keep your loved one's other family members and her elder care providers informed.
If you or an aging loved one are considering elder care in River Oaks, TX, please call the caring staff at At Your Side Home Care. We will answer all of your senior care questions. Call today: (832) 271-1600.
Latest posts by Donna Wrabel, LMSW
(see all)