Donna Wrabel, LMSW, Selected as Featured Contributor at www.LessCaregiverStress.com
LTC Expert Publications
Valerie VanBooven RN BSN
888-404-1513
www.LTCSocialMark.com
For Immediate Release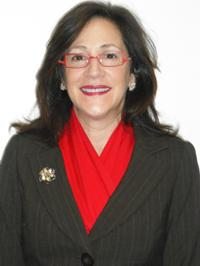 (St. Louis, MO, April, 2012) LTC Expert Publications is proud to announce that Donna Wrabel LMSW, co-Owner of At Your Side Home Care Houston TX, is the featured contributor this week for the launch of a new website dedicated to family caregivers. LessCaregiverStress.com contains articles and information specific to the family caregivers, long-distance caregivers, general caregiver tips, and articles written by experts in the home care and assisted living industries.
"We have dozens of experts nationwide who are happy to share information and advice to caregivers across the country. Many are home care agency owners who speak to family caregivers every single day. They know and understand the challenges of being a caregiver full time, part-time, and long-distance. We are sharing their expertise on this new website," states Valerie VanBooven RN BSN, Co-Owner of LTC Expert Publications, and author of three books on senior care, elder care, and caregiving.
LessCaregiverStress.com will highlight and feature a different expert who will share tips and information on caregiving each month.
"We are honored to have Donna Wrabel, LMSW, (www.Houston-HomeCare.com) as our first official featured expert. Donna is co-owner of At Your Side Home Care in Houston, TX, together with husband Rick, offering families the services of professional caregivers to assist them with activities of daily living and aging in place. She authors Continuing Education for social workers and nurses, and presents topics on issues of aging in the Houston community. Donna shares the caregiver role to her eighty year old Mom with her two sisters. She just submitted her wonderful article, "Understanding Caregiver Stress"," adds VanBooven.
About At Your Side Home Care in Houston TX:
Highly Personalized Approach to Home Care in Houston, TX
At Your Side Home Care is a licensed home care agency with the state of Texas. Our owners Donna Wrabel, LMSW, and Rick Wrabel have personal involvement in every case our home care agency takes on. You will deal with one, or both, of them throughout the process from your initial contact to the implementation of services and beyond.
Warm and Compassionate Caregivers – Just The Best
We have terrific caregivers who are hand picked by the owners. In addition to criminal background and reference checks, we spend many hours with these individuals before they are brought on to our staff. Caregivers are given assignments based on their background and experience as well as their "personality fit" with each client we work with. All of our caregivers pass the test our owners ask themselves, "Would we feel good about having this individual working with our family members?"
CALL 832-271-1600 or CLICK HERE to request more information.