What Level of Elder Care in Houston, TX Do Your Aging Parents Need?
The most important decision that you can make regarding your aging parents' elder care is deciding what level of such care they need. There are many different levels of elderly healthcare, and it is critical that you choose the type that will offer the most benefits to your aging loved ones so that they can have their needs address efficiently and safely, while also continue to enjoy the highest quality of life possible. If you have started worrying that your aging loved ones may need more help, it is time that you start seriously evaluating how much help they may need so that you can put an elder care plan into place.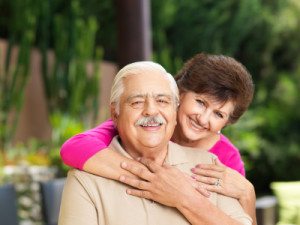 Your first step in determining what level of elder care your aging parents need should be having an honest and compassionate conversation with them. Even if you are concerns that they may be resistant to the idea of any type of elder care, make sure that you give them the opportunity to discuss their opinions and thoughts so that they feel as though they are at least partially in control of the decision. There you may need to go against them in some ways, make sure that you go into this conversation openly and do your best to make an elder care decision that will address their needs, but will also make them feel comfortable.
Your next step should simply be monitoring your aging parents in their day-to-day lives. They may not notice how serious their issues have become, and by watching them you will become aware of things that they may need help with. Watch for:
Mobility issues such as not being able to get out of bed, stand from a chair or walk around safely
Balance issues that cause them to trip or nearly fall
Serious forgetfulness that leads to dangerous situations such as leaving a stove on or forgetting to shut the door
Depression or withdrawal from the family and social situations
Difficulty remembering to take their medication or what dosages they should take it in
Falls or other injuries
Contact an elder care agency to discuss different options for health care for the elderly that are available for your aging loved ones. They will be able to advise as to whether home care for the elderly, an assisted living facility or a long-term nursing care facility may be the best option for your loved ones.
If you have a loved one who could benefit from the help of elder care in Houston, TX contact the caregivers at At Your Side Home Care. We help seniors and their families with many levels of home care service. Call (832) 271-1600 for more information.
For most of us, the word "home" evokes warm feelings of comfort, security and well-being. For older adults, home also means holding tight to cherished memories and maintaining self-esteem and independence. When illness, injury or age make life a little more challenging, remaining at home in a comfortable, familiar environment encourages recovery and enhances the quality of life. Home can be defined as a private residence, an independent or assisted living facility or even a short term stay in the hospital, we recognize the additional benefits provided by a personal, professional assistant.

Our Certified Nurse Aides, 24-Hour Live-in Assistants and Home Health Aides are available 24 hours a day, 365 days a year. We also provide the security and confidence of 24-hour Telephone Assistance, so fast, reliable help is always available when it's needed. To learn more about our homecare services see our homecare services page.

Different people need different levels of homecare. To meet the requirements of our clients, At Your Side Homecare maintains consistent staffing levels of caring professionals. Homecare service is available for as little as a few hours a week, or as many as 24 hours a day, seven days a week
Latest posts by Donna Wrabel, LMSW (see all)