What Home Care Services in Memorial, TX Are Best for Alzheimer's?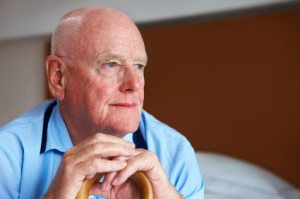 Brian's father was diagnosed with Alzheimer's disease more than a year ago. In that time, he and his family didn't do much to prepare for what was to come with this disease. For the most part, Brian's father seemed fine and they didn't want to think about the long-term effects that they would eventually notice, according to his father's doctor. They were encouraged to consider home care services as soon as possible, especially if they were going to plan on having him remain at home throughout the duration of this disease.
Brian decided that it was time to do something about this when he was talking to his father the other day and he asked him about a game that he played in. The game was back in college and it had taken place more than 20 years ago. That's when Brian knew that they couldn't put this off any longer.
So Brian called around to a few in home care services organizations to find out what services were actually available to them for their father. He was surprised to learn that there were many different options. He was told that the most important aspect of care for this type of individual was to make sure that the in home care provider has the knowledge and experience to work with a person with Alzheimer's so that they can develop the right strategies with them, and the patient's family, to ensure a long and positive life at home.
Brian inquired about a live in caregiver versus an in home care provider who would stop by every day for a couple of hours. He had been told that a live-in caregiver was the better option, but he learned that it all depends on the situation. Based on his father's current condition and experiences, the most important aspect of the care would be consistency and developing a routine.
They told Brian that the routine would become more important as the disease progressed because on days when he struggled with his memory, if he had the routine at hand, he would be in a better position to remain calm and not be fearful, which can happen when they don't know what's going on or don't recognize their surroundings.
Brian was also informed that using exercises to boost memory are also effective tools for long-term care. He decided on a caregiver for a few hours a day, but who would be available for him for the long-term as well.
If you have a loved one who could benefit from the help of home care services in Memorial, TX contact the caregivers at At Your Side Home Care. We help seniors and their families with many levels of home care service. Call (832) 271-1600 for more information.
For most of us, the word "home" evokes warm feelings of comfort, security and well-being. For older adults, home also means holding tight to cherished memories and maintaining self-esteem and independence. When illness, injury or age make life a little more challenging, remaining at home in a comfortable, familiar environment encourages recovery and enhances the quality of life. Home can be defined as a private residence, an independent or assisted living facility or even a short term stay in the hospital, we recognize the additional benefits provided by a personal, professional assistant.

Our Certified Nurse Aides, 24-Hour Live-in Assistants and Home Health Aides are available 24 hours a day, 365 days a year. We also provide the security and confidence of 24-hour Telephone Assistance, so fast, reliable help is always available when it's needed. To learn more about our homecare services see our homecare services page.

Different people need different levels of homecare. To meet the requirements of our clients, At Your Side Homecare maintains consistent staffing levels of caring professionals. Homecare service is available for as little as a few hours a week, or as many as 24 hours a day, seven days a week
Latest posts by Donna Wrabel, LMSW (see all)