Things to Consider when You Agree to be a Caregiver in Houston, TX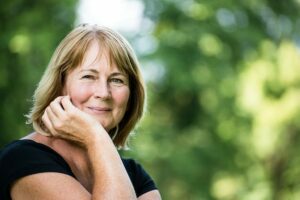 You've agreed to be a caregiver for your elderly mother. Now what? There are certainly things that you want to think about and plan to do so that you not only provide the best level of care for her, and to be the right support, but you will also want to consider important factors, such as communication, dignity, and your loved one's mental state of mind.
Before you begin providing home care, sit down with the patient (if it's your mother, father, or someone that you don't know yet) and talk about communication. Communication is the foundation of any quality relationship. When you have strong communication with another person, you're going to be more apt to work through problems or find common ground in a healthy and productive manner.
There may be certain expectations that you have with regard to communication that the elderly patient doesn't have. You may assume that when someone wants or needs something that they would tell you. That may not be the case.
Make sure that you both understand what is expected of you in order to communicate properly. Even if it's your mother and you think that you two have a strong bond and can know what the other is thinking, you'll be surprised. Be open and honest from the outset.
Be willing to offer your loved one, or the patient if it's someone you don't know, the respect that he or she deserves. Just because they need help, maybe even with their own basic care such as bathing or toileting, that doesn't mean they don't deserve respect.
The moment that you don't give him or her respect, you're taking away their dignity one small piece at a time. Always keep that in the forefront of your mind. If you feel like getting angry and yelling at them or talking to them as though they were your child, step back, regain your composure, and remember that respect is the foundation of this working relationship.
Finally, understand that the elderly patient's state of mind could vary. They may be happy and excited one day and then depressed or frustrated the next. Be willing to adjust your own temperament and possibly even plans to accommodate the patient.
Once you understand the important aspects of being a caregiver, you're going to find that the job is not only easier, but that the patient will respond in a more positive and healthy manner.
If you have a loved one who could benefit from the help of caregivers in Houston, TX contact At Your Side Home Care. We help seniors and their families with many levels of home care service. Call (832) 271-1600 for more information.
For most of us, the word "home" evokes warm feelings of comfort, security and well-being. For older adults, home also means holding tight to cherished memories and maintaining self-esteem and independence. When illness, injury or age make life a little more challenging, remaining at home in a comfortable, familiar environment encourages recovery and enhances the quality of life. Home can be defined as a private residence, an independent or assisted living facility or even a short term stay in the hospital, we recognize the additional benefits provided by a personal, professional assistant.

Our Certified Nurse Aides, 24-Hour Live-in Assistants and Home Health Aides are available 24 hours a day, 365 days a year. We also provide the security and confidence of 24-hour Telephone Assistance, so fast, reliable help is always available when it's needed. To learn more about our homecare services see our homecare services page.

Different people need different levels of homecare. To meet the requirements of our clients, At Your Side Homecare maintains consistent staffing levels of caring professionals. Homecare service is available for as little as a few hours a week, or as many as 24 hours a day, seven days a week
Latest posts by Donna Wrabel, LMSW (see all)