The Truth about Financial Abuse with Home Care Services in The Heights, TX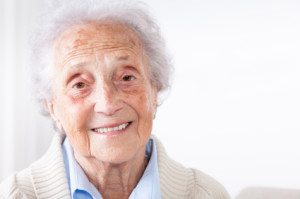 One of the more common concerns that families have when they consider home care services for a loved one is abuse. There are certainly some things to be concerned about, and there are a number of things that each person can do to limit to risks of abuse, but what about financial abuse?
Turn on the News
Just about every week, when you search national news archives, there is another story about fraud or theft or some other crime that was either perpetuated against a senior who relied on home health care services or an in home care provider. Many of these smaller level crimes (the ones that are carried out against an elderly patient in their own home) involve stealing.
It could be the theft of items or taking a checkbook and cashing it at the bank. The individuals who commit these crimes either don't believe that anyone is going to notice, they believe that the elderly patient isn't acutely aware of his or her own finances enough to notice, or just don't have any respect for the law or the individual.
And they are a rare breed, actually. They also, when caught, can face stiffer penalties in certain states because of crimes that are committed against elderly patients while receiving care are punished more severely.
Some financial crimes are committed by small agencies and they consider these crimes to be 'victimless' crimes because they might be overcharging Medicare or Medicaid for services, or listing certain services that were never provided to any patient.
What Are the Real Risks when it comes to Financial Abuse and Home Care Services?
In most cases, the crimes that are committed against elderly patients are rare. When you consider that millions of patients require some level of care at home, the few crimes that are committed are a miniscule percentage. However, that doesn't mean that family members should just ignore the situation.
Take the appropriate steps to ensure that your loved one is protected. Take inventory of his or her possessions before the in home care provider shows up the first time and check on them from time to time. Make sure that your loved one pays attention to his or her financial accounts and doesn't allow the caregiver to help pay the bills.
Finally, hire through a legitimate home care services agency. When you hire independently, you may not know the true history of that person, but many agencies will conduct a thorough background check to ensure that whom they hire is honest, reliable, and not going to commit crimes against their patients.
If you have a loved one who could benefit from the help of home care services in The Heights, TX contact the caregivers at At Your Side Home Care. We help seniors and their families with many levels of home care service. Call (832) 271-1600 for more information.
For most of us, the word "home" evokes warm feelings of comfort, security and well-being. For older adults, home also means holding tight to cherished memories and maintaining self-esteem and independence. When illness, injury or age make life a little more challenging, remaining at home in a comfortable, familiar environment encourages recovery and enhances the quality of life. Home can be defined as a private residence, an independent or assisted living facility or even a short term stay in the hospital, we recognize the additional benefits provided by a personal, professional assistant.

Our Certified Nurse Aides, 24-Hour Live-in Assistants and Home Health Aides are available 24 hours a day, 365 days a year. We also provide the security and confidence of 24-hour Telephone Assistance, so fast, reliable help is always available when it's needed. To learn more about our homecare services see our homecare services page.

Different people need different levels of homecare. To meet the requirements of our clients, At Your Side Homecare maintains consistent staffing levels of caring professionals. Homecare service is available for as little as a few hours a week, or as many as 24 hours a day, seven days a week
Latest posts by Donna Wrabel, LMSW (see all)