Talking About Senior Care Responsibilities with Your Employer in Spring Valley, TX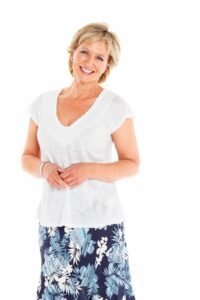 Many caregivers have to try and juggle the responsibilities of caring for a loved one and working a full-time job. This often leads to frequently missed days on the job which could be upsetting to an employer. So how do you talk to your employer about your senior care responsibilities?
It is important to be upfront and honest with your employer about your caregiving situation. While you don't need to go into your personal business entirely, you can provide them with enough information to give them an idea of what you are going through at home.
Some bosses will respond to your situation with a sense of compassion and understanding while others may not be so inclined to make the sacrifices you need in order to take on your caregiving duties. Waiting until your employer has to reprimand you before letting them know about your situation, could generate a negative response.
Another good reason to let your boss know what's going on is the fact that you will be under a considerable amount of stress. Being open with your supervisor gives them an opportunity to work with you or offer resources that could be helpful to you. Some companies offer a flexible schedule whenever possible to caregiving employees allowing them to manage both roles effectively.
When you approach your boss to discuss your situation, have a plan in mind. Be clear about how much time you will need off from work each week for senior care and how and when you will make it up. They are more likely to be willing to work with you if you can help them understand what commitments you would be making in order to achieve company goals.
Caregivers who are afraid to discuss their situation with their supervisor usually end up making their situation worse. Companies don't like surprises and generally don't tolerate unexpected absences. Look at what you are asking your employer from a company's perspective. Examine both sides before approaching your boss.
Before speaking with your boss, know what your employee benefits are. Contact the human resource department to find out what caregiving benefits are available. The Family and Medical Leave Act allows employees to take a 12 week unpaid leave within a one year period without the risk of losing their job.
Balancing senior care and a job is no easy task. However, making your employer aware of your situation is better than not telling them why there has been a change in your work performance.
If you have a loved one who could benefit from the help of senior care in Spring Valley, TX contact the caregivers at At Your Side Home Care. We help seniors and their families with many levels of home care service. Call (832) 271-1600 for more information.
For most of us, the word "home" evokes warm feelings of comfort, security and well-being. For older adults, home also means holding tight to cherished memories and maintaining self-esteem and independence. When illness, injury or age make life a little more challenging, remaining at home in a comfortable, familiar environment encourages recovery and enhances the quality of life. Home can be defined as a private residence, an independent or assisted living facility or even a short term stay in the hospital, we recognize the additional benefits provided by a personal, professional assistant.

Our Certified Nurse Aides, 24-Hour Live-in Assistants and Home Health Aides are available 24 hours a day, 365 days a year. We also provide the security and confidence of 24-hour Telephone Assistance, so fast, reliable help is always available when it's needed. To learn more about our homecare services see our homecare services page.

Different people need different levels of homecare. To meet the requirements of our clients, At Your Side Homecare maintains consistent staffing levels of caring professionals. Homecare service is available for as little as a few hours a week, or as many as 24 hours a day, seven days a week
Latest posts by Donna Wrabel, LMSW (see all)