Taking the Steps to Forgiveness Later in Life
Senior
Care in Garden Oaks, TX
–
 Having a Sense of Peace can Greatly Reduce Senior Stress Level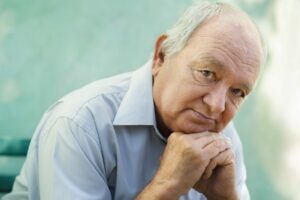 Sometimes, when someone hurts us emotionally or physically, it feels easy to hang onto the anger, resentment and hurt feelings. It may feel like they don't deserve your forgiveness. However, believe it or not, not forgiving someone can be more detrimental to you and your emotional health than you may think. This is especially important for seniors, who need as little stress as possible to help maintain overall health.
Forgiveness expert Dr. Fred Luskin says by forgiving someone, you will help your physical and psychological well-being. His research has shown that forgiveness helps reduce anger, depression, hurt, and stress and can lead to feelings of hope, optimism and self-confidence.
You can heal through forgiveness
When you practice the act of forgiving, you learn to release your anger, unwanted hurts and begin the process of healing. Some of the benefits to forgiveness also include healthier relationships, spiritual well-being, lower blood pressure and lower risk of substance abuse. However, there are several steps to take before you can fully release your anger and forgive.
Paving the way to forgiveness
Reflect on the situation, your feelings about it and then share it with a trusted friend.

Remember that forgiveness is for you and not anyone else and you need to find a way to feel better.

Just because you choose to forgive an individual does not mean that you are condoning what they did or did not do. The goal for you is to find peace.

Take a moment to get a perspective on the issue and look at the big picture. Take time to recognize your hurt feelings in the moment.

We cannot live our lives expecting things from people that they don't choose to give us. You can focus on positive things and give your energy to positive goals instead of focusing on the hurt.

By not forgiving, you give that person or situation power over you and your emotions. Remember to live your life with a positive spin and look for love, beauty and kindness around you.

Remind yourself that it was

your

choice to let go of the anger, hurt and depression and to not be a victim anymore and it was

your

choice to forgive that person or situation.
Everyone has opportunities to forgive. Taking up the courage to walk the path of forgiveness can lead a person to feel unimaginable relief. They say that holding onto past hurts is more detrimental to the unforgiving person than it is to anyone else. It's so true.
When your parent needs a little help to function with everyday tasks such as bathing and getting dressed or remembering to take medications on time, consider senior home services. A caregiver can help them with other things too, such as laundry and pet care. Your parent will also love to have company and someone to talk to.
If you have a loved one who could benefit from the help of senior care in Garden Oaks, TX contact At Your Side Home Care. We help seniors and their families with many levels of home care service. Call (832) 271-1600 for more information.
For most of us, the word "home" evokes warm feelings of comfort, security and well-being. For older adults, home also means holding tight to cherished memories and maintaining self-esteem and independence. When illness, injury or age make life a little more challenging, remaining at home in a comfortable, familiar environment encourages recovery and enhances the quality of life. Home can be defined as a private residence, an independent or assisted living facility or even a short term stay in the hospital, we recognize the additional benefits provided by a personal, professional assistant.

Our Certified Nurse Aides, 24-Hour Live-in Assistants and Home Health Aides are available 24 hours a day, 365 days a year. We also provide the security and confidence of 24-hour Telephone Assistance, so fast, reliable help is always available when it's needed. To learn more about our homecare services see our homecare services page.

Different people need different levels of homecare. To meet the requirements of our clients, At Your Side Homecare maintains consistent staffing levels of caring professionals. Homecare service is available for as little as a few hours a week, or as many as 24 hours a day, seven days a week
Latest posts by Donna Wrabel, LMSW (see all)