Taking Care of a Loved One while Elder Care Takes Care of You
Elder Care in Memorial, TX – It Can Be Hard to Admit When You, the Caregiver, Need Help Too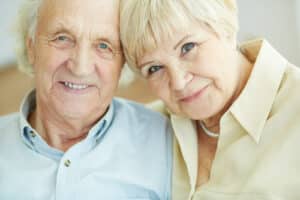 Ruth met her husband when they were in high school. From almost the moment they met, they were inseparable. 63 years later, they were still happily married even though they were facing numerous new challenges they never planned on. Ruth had been taking care of her husband for several years after his stroke.
By the time Ruth was 85 years old, she began to notice she was struggling with her own basic care more and more every day. She had always promised her husband that she would be there for him and take care of him the best that she could. Even though he had lost the ability to speak and was, for the most part now, bedridden, she refused to go back on her promise to him, despite what their children were encouraging her to do, which was to hire elder care.
The first time she realized she needed some kind of assistance herself she was taking a shower and slipped. She managed to grab onto a bar that had been installed for her husband back when he was still ambulatory, and this kept her from falling and suffering serious injuries.
The words her of own children kept ringing in her ears: it was time to consider home care for the elderly. She decided to find out more about these services and ended up hiring a specific elderly home care provider with whom she was comfortable. She didn't hire this caregiver to take care of her and her husband; she hired her to take care of herself.
She was still determined to do the best she could for her husband, but the more assistance she received from this elderly home care provider, the more she began to realize there were so many things her husband was missing out on with regard to optimal care. She began to open her eyes to the fact that even though her intentions were noble, she might have actually been hindering his ability to do a number of things through the years.
She continued to rely on this elderly home care provider while taking care of her husband, but as the days turned into weeks, this new caregiver began assisting her in taking care of her husband as well, and this alleviated a great deal of stress from her life and it made both her and her husband's life better for it.
If you have a loved one who could benefit from the help of elder care in Memorial, TX contact At Your Side Home Care. We help seniors and their families with many levels of home care service. Call (832) 271-1600 for more information.
For most of us, the word "home" evokes warm feelings of comfort, security and well-being. For older adults, home also means holding tight to cherished memories and maintaining self-esteem and independence. When illness, injury or age make life a little more challenging, remaining at home in a comfortable, familiar environment encourages recovery and enhances the quality of life. Home can be defined as a private residence, an independent or assisted living facility or even a short term stay in the hospital, we recognize the additional benefits provided by a personal, professional assistant.

Our Certified Nurse Aides, 24-Hour Live-in Assistants and Home Health Aides are available 24 hours a day, 365 days a year. We also provide the security and confidence of 24-hour Telephone Assistance, so fast, reliable help is always available when it's needed. To learn more about our homecare services see our homecare services page.

Different people need different levels of homecare. To meet the requirements of our clients, At Your Side Homecare maintains consistent staffing levels of caring professionals. Homecare service is available for as little as a few hours a week, or as many as 24 hours a day, seven days a week
Latest posts by Donna Wrabel, LMSW (see all)