Stay Engaged in Life to Improve Care for an Elder
Elder Care in Houston, TX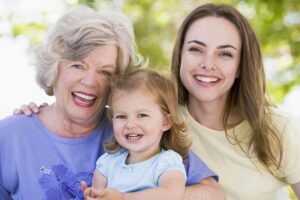 One of the first things family members do when they step up to take care of an aging loved one is give up certain things in their own life. They may give up spending time with friends, playing a particular sport during the week, or pursuing certain hobbies.
Providing care for an elder, whether it's a parent, grandparent, or some other family member may seem like the most important responsibility a person can take on. It is definitely an important responsibility, but it should never be something that interferes with one's own life.
What happens when people give up their personal life to care for an elderly loved one?
In some cases, nothing might really change, but in most situations the family caregiver will eventually become anxious, stressed, and even frustrated with the process of caring for their aging loved one. They may have expected other family members to step up and support the senior in this situation, but never saw that happen.
They may begin to devote more and more of their time to caring for the elderly individual because, as a result of supporting them, the senior begins to call on them for more and more assistance. That is a natural process of things; the more help a person receives, the more they begin to rely on it.
This places even more pressure on that family caregiver's time. They may give up even more and more things they used to enjoy, including spending time with a spouse, children, friends, or other loved ones.
Not being engaged in one's own life can lead to feelings of anxiety, depression, and stress that can affect other aspects of their own personal life. It can also affect their physical health and well-being.
Talk about professional elder care services.
When discussing the prospect of professional elder care services, it's important to understand exactly what this entails. An experienced caregiver would be able to assist the senior within the comfort of their home one or more days a week for a couple of hours a day to full-time, around-the-clock care. They can help them with bathing, doing certain activities, light housekeeping, and more.
By relying on professional elder care, the family caregiver could get back to many things that are important in his or her own life. A person should never disengage from the things that are important in their own life to care for somebody else. When they do that, the quality of care will eventually begin to decline as the stress builds.
If you have a loved one who could benefit from the help of elder care in Houston, TX contact At Your Side Home Care. We help seniors and their families with many levels of home care service. Call (832) 271-1600 for more information.
For most of us, the word "home" evokes warm feelings of comfort, security and well-being. For older adults, home also means holding tight to cherished memories and maintaining self-esteem and independence. When illness, injury or age make life a little more challenging, remaining at home in a comfortable, familiar environment encourages recovery and enhances the quality of life. Home can be defined as a private residence, an independent or assisted living facility or even a short term stay in the hospital, we recognize the additional benefits provided by a personal, professional assistant.

Our Certified Nurse Aides, 24-Hour Live-in Assistants and Home Health Aides are available 24 hours a day, 365 days a year. We also provide the security and confidence of 24-hour Telephone Assistance, so fast, reliable help is always available when it's needed. To learn more about our homecare services see our homecare services page.

Different people need different levels of homecare. To meet the requirements of our clients, At Your Side Homecare maintains consistent staffing levels of caring professionals. Homecare service is available for as little as a few hours a week, or as many as 24 hours a day, seven days a week
Latest posts by Donna Wrabel, LMSW (see all)