Senior Care Tips: Helping Your Seniors Maintain Good Relationships with their Neighbors 
Senior Care in Houston, TX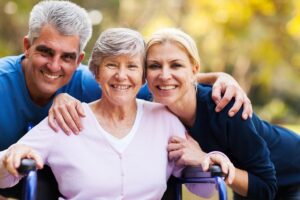 One of the common changes that comes along with aging for many adults is a decrease in social engagement. Whether it is due to no longer driver, the loss of members of their social group, or physical and cognitive challenges that make it more difficult for them to get out of the home and interact, this loss of social involvement can result in a variety of consequences. Studies have shown that remaining socially active offers people of all ages, but particularly older adults, many benefits, including:
Boosting the immune system
Lowering blood pressure
Reducing risk for several cardiovascular problems
Reducing risk for some cancers
Reducing risk for rheumatoid arthritis
Reducing risk for Alzheimer's disease and potentially slowing the progress of dementia
Lowering rate of physical and cognitive decline
While there are many opportunities for you to make getting your aging loved ones social active part of your senior care plan, one of the best is close to home. Helping your elderly parents maintain good relationships with their neighbors is a fantastic way to encourage more socialization while also expanding the network of your senior care team. Involving the neighbors in your parents' lives offers you another resource for support and assistance in the event of an emergency, such as if you are stuck in traffic and cannot get back to your parents' home at your usual time, or their senior health care services provider needs to bring one of your parents to the emergency room and needs someone to sit with the other for a short time until you are able to arrive.
For many seniors, friendships with neighbors began many years before when they first moved into the neighborhood. For others, new neighbors have taken the place of these older neighbors, presenting the challenge of making connections and building relationships. Of course, some neighbors will not be receptive to creating close relationships with your elderly loved ones. Those who are, however, can make a dramatic difference in your parents' quality of life.
Maintaining good relationships with neighbors, whether those neighbors become friends and valuable parts of your emergency senior care plan or just casual acquaintances, starts with helping your elderly loved ones be good neighbors themselves. Some of the ways your seniors can be good neighbors to those in their neighborhood include:
• Control noise. Whether your elderly loved ones live in an apartment, a duplex, or a single-family home, the noise they make can impact their neighbors. Help your seniors understand appropriate levels of sound for things around the home such as their television, music, and even their voices. This can be difficult for seniors with hearing loss, so if your aging parents are coping with less-acute hearing, find ways to help them hear better without turning the sound up too high, such as hearing aids or personal sound amplifiers.
• Learn names. The best way to begin and nurture a bond is to learn a person's name. By referring to a person by his name, you show a personal connection to that specific person and engage him individually, which fosters good feelings and the desire to form a closer relationship. Encourage your seniors to learn the names of their neighbors, particularly those who live closest to them. Remember that many seniors are more comfortable referring to people by their formal title and last name rather than their first name, so let them refer to their neighbors in whatever way is most appropriate for them.
• Cooperate. Find ways you can encourage your seniors to cooperate with your neighbors. If you have grown a vegetable garden, offer neighbors some of the harvest, make an extra loaf or two when baking bread and bring it over, or bring them a cool drink when you notice they are out mowing their lawn. These small tokens of connection help to foster conversation and maintain pleasant interactions.
If you have a loved one who could benefit from the help of senior care in Houston, TX contact At Your Side Home Care. We help seniors and their families with many levels of home care service. Call (832) 271-1600 for more information.
For most of us, the word "home" evokes warm feelings of comfort, security and well-being. For older adults, home also means holding tight to cherished memories and maintaining self-esteem and independence. When illness, injury or age make life a little more challenging, remaining at home in a comfortable, familiar environment encourages recovery and enhances the quality of life. Home can be defined as a private residence, an independent or assisted living facility or even a short term stay in the hospital, we recognize the additional benefits provided by a personal, professional assistant.

Our Certified Nurse Aides, 24-Hour Live-in Assistants and Home Health Aides are available 24 hours a day, 365 days a year. We also provide the security and confidence of 24-hour Telephone Assistance, so fast, reliable help is always available when it's needed. To learn more about our homecare services see our homecare services page.

Different people need different levels of homecare. To meet the requirements of our clients, At Your Side Homecare maintains consistent staffing levels of caring professionals. Homecare service is available for as little as a few hours a week, or as many as 24 hours a day, seven days a week
Latest posts by Donna Wrabel, LMSW (see all)