Should You Think about Liver Health While Providing Senior Care in The Heights, TX?
Jeremy's father had been a guy who worked hard throughout his entire life. From the moment that he could, he was working. When he was 12 years old, Jeremy's father started going around the his neighbors and finding out if there was anything they needed, anything that he could do for them, and that's when he made his first dollars.
Through the years, Jeremy's father would spend a lot of time hanging out at the local bars and getting to know a number of people. He drank quite a bit, though no one would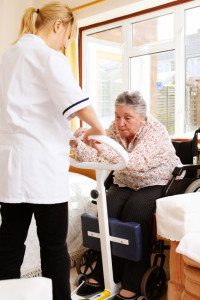 have labeled him as having an alcohol problem. As he got older and when he reached retirement, his father had graduated from beer and the occasional shot of whiskey for wine.
As part of his senior care regimen, Jeremy made sure that his father was tested to ensure that he was in relatively good health. However, because he worked so hard throughout his life, his joints ached and his muscles weakened to the point where he could no longer do a lot of the things that he used to be able to do. That's why Jeremy hired senior health care services, to look after his father who had done so much throughout his life.
One thing that always concerned Jeremy, though, was all those years spend hanging out at the local pubs drinking with his employees, friends, and strangers. He worried about his father's liver health, even though doctors and even a number of senior care professionals assured him that there was nothing to worry about.
October is Liver Health Month and that means it's a good idea to consider the health of everyone's liver. It is important in breaking down enzymes and sugars, like those found in alcohol, and if the liver begins to fail, you might notice jaundice, especially in the skin and the eyes.
If you have any concerns that your loved one's liver health could be compromised, then it's a good idea to bring them to the doctor to have them tested. The reason is simple: in many cases, when it comes to senior care, if there is any problem with their liver, there may still be time to reverse the damage through a change in diet and the right prescription medication.
Don't delay. Now is a good time to think about one's overall health and liver health as well. If you are providing senior care for a loved one, don't neglect this vital aspect of overall health and well-being.
If you have a loved one who could benefit from the help of senior care in The Heights, TX contact the caregivers at At Your Side Home Care. We help seniors and their families with many levels of home care service. Call (832) 271-1600 for more information.
For most of us, the word "home" evokes warm feelings of comfort, security and well-being. For older adults, home also means holding tight to cherished memories and maintaining self-esteem and independence. When illness, injury or age make life a little more challenging, remaining at home in a comfortable, familiar environment encourages recovery and enhances the quality of life. Home can be defined as a private residence, an independent or assisted living facility or even a short term stay in the hospital, we recognize the additional benefits provided by a personal, professional assistant.

Our Certified Nurse Aides, 24-Hour Live-in Assistants and Home Health Aides are available 24 hours a day, 365 days a year. We also provide the security and confidence of 24-hour Telephone Assistance, so fast, reliable help is always available when it's needed. To learn more about our homecare services see our homecare services page.

Different people need different levels of homecare. To meet the requirements of our clients, At Your Side Homecare maintains consistent staffing levels of caring professionals. Homecare service is available for as little as a few hours a week, or as many as 24 hours a day, seven days a week
Latest posts by Donna Wrabel, LMSW (see all)