Senior Care in Spring Valley, TX: Decorative Flower Pots
Delight your aging loved one with this fun spring senior care project! The weather outside may just be beginning to warm up, that you can fill your loved one's home with brightness and beauty while also encouraging creativity, communication and expression. You can also involve your children in this activity, encouraging interaction and building memories across the generations.
Supplies You Will Need:
Terra-cotta flowerpots
Pencils
Stencils
Craft paints
Paintbrushes
Small sponges
Craft glaze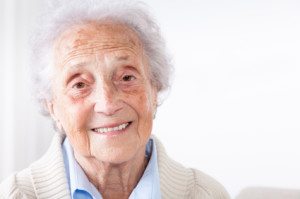 Start with clean, dry flowerpots in a variety of sizes. Paint both the outside and inside of the products in a bright white. Choose a satin or matte finish as he will be decorating this white paint later and the decorations may not adhere properly if you choose a glossy finish. After you have allowed the white paint to dry thoroughly, and use stencils of flowers, birds and any other shape your loved one likes to create light pencil outlines on the pots. Do not use too much pressure on the pencils as the lines be more difficult to erase if you make a mistake. These lines are just for guidance, and they will be covered later by paint.
Once your loved one is satisfied by the decorations she has stenciled onto her flowerpots, use craft paint to fill in shapes with color. Allow this paint to dry thoroughly for at least 24 hours. Once completely dry, cover the entire flowerpots with a coat of high-gloss sealant. This will not only protect the paint, but also get the entire pot a shiny finish. These thoughts can then be used to plant actual flowers, to hold artificial flowers or for any other decorative or storage purposes throughout the home.
Some tips for a successful project include:
Lay down newspaper on the table and floors of the area where you would be doing the craft. This will protect the services from slaughtered or stills.
If the weather is warm and there is no prediction of rain in the next few days, consider doing this craft outside to keep your home clean.
Offer a variety of different paintbrushes different sizes so your loved one can experiment with different strokes.
Encourage your aging loved one to write her name and the date of the craft on the bottom of the pot. This piece will be treasured by your children and grandchildren for years to come.
If you have a loved one who could benefit from the help of senior care services in Spring Valley, TX contact the caregivers at At Your Side Home Care. We help seniors and their families with many levels of home care service. Call (832) 271-1600 for more information.
For most of us, the word "home" evokes warm feelings of comfort, security and well-being. For older adults, home also means holding tight to cherished memories and maintaining self-esteem and independence. When illness, injury or age make life a little more challenging, remaining at home in a comfortable, familiar environment encourages recovery and enhances the quality of life. Home can be defined as a private residence, an independent or assisted living facility or even a short term stay in the hospital, we recognize the additional benefits provided by a personal, professional assistant.

Our Certified Nurse Aides, 24-Hour Live-in Assistants and Home Health Aides are available 24 hours a day, 365 days a year. We also provide the security and confidence of 24-hour Telephone Assistance, so fast, reliable help is always available when it's needed. To learn more about our homecare services see our homecare services page.

Different people need different levels of homecare. To meet the requirements of our clients, At Your Side Homecare maintains consistent staffing levels of caring professionals. Homecare service is available for as little as a few hours a week, or as many as 24 hours a day, seven days a week
Latest posts by Donna Wrabel, LMSW (see all)