How to Set up a Driving Plan with Your Elderly Loved One
Senior Care in Spring Branch TX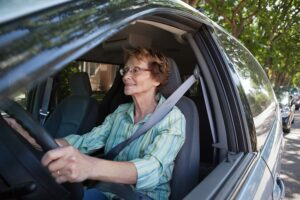 Taking the time to set up a driving plan for your loved one's trips around town can really pay off for her. You'll also feel better knowing that she's able to make her trip safely.
Map out the Trip
Make a list of all of your loved one's destinations for the trip. If she's going to the grocery store and then the drug store, figure out a route that would get her to both locations easily and with the least amount of fuss.
Adjust for Traffic Concerns
As you're determining a route for your loved one's trip, take a look at the time of day she's traveling and what traffic is likely to be like in those areas. If there's a particular route that is heavily traveled, that might not be the best route for your elderly loved one.
Figure out Exactly How Much Time She Needs
Based on your loved one's destination and anticipated traffic, you can estimate the amount of time she'll need for her actual driving. Many online mapping systems can look at current traffic for you and give you an estimated time for travel. Depending on your loved one's anticipated time at each stop and other conditions, such as traffic and weather, you may want to add a little time to make sure that your loved one has plenty of time without feeling rushed.
Adjust Timing for Weather and Time of Day
Depending on the weather, your loved one may want to wait, if she can. Once you map out her journey, you may find that it puts her traveling home in the evening, which might not be optimal for her. Having a fuller picture of the trip gives you the opportunity to adjust the start time for the trip or to adjust other aspects of her journey.
Find an Alternative Form of Transportation if Your Loved One Needs It
If your loved one is tired, worried, or otherwise too stressed, driving may not be the best thing for her. That doesn't mean that she doesn't still need to make her trip, however, so it's a good idea to have other options available. Work with her senior care providers, other family members, and even public transportation options to figure out the best solution.
You'll become faster with this sort of planning as you do it more often, but allow yourself some time to get used to planning this way.
If you or an aging loved one are considering senior care in Spring Branch, TX, please call the caring staff at At Your Side Home Care. We will answer all of your senior care questions. Call today: (832) 271-1600.
For most of us, the word "home" evokes warm feelings of comfort, security and well-being. For older adults, home also means holding tight to cherished memories and maintaining self-esteem and independence. When illness, injury or age make life a little more challenging, remaining at home in a comfortable, familiar environment encourages recovery and enhances the quality of life. Home can be defined as a private residence, an independent or assisted living facility or even a short term stay in the hospital, we recognize the additional benefits provided by a personal, professional assistant.

Our Certified Nurse Aides, 24-Hour Live-in Assistants and Home Health Aides are available 24 hours a day, 365 days a year. We also provide the security and confidence of 24-hour Telephone Assistance, so fast, reliable help is always available when it's needed. To learn more about our homecare services see our homecare services page.

Different people need different levels of homecare. To meet the requirements of our clients, At Your Side Homecare maintains consistent staffing levels of caring professionals. Homecare service is available for as little as a few hours a week, or as many as 24 hours a day, seven days a week
Latest posts by Donna Wrabel, LMSW (see all)