Senior Care Tips: National Fruit and Veggies Month
Senior Care in River Oaks TX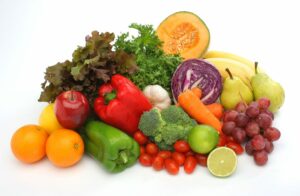 You already know how important it is for your aging parent to get the fruits and veggies that they need in their daily life to stay healthy and strong. If they are on a senior care journey, however, it might not be as easy to convince them to eat these healthy foods as you would like it to be. Your elderly parent might not be accustomed to eating as many fruits and vegetables and may prefer to lean on the familiar meat and potatoes diet that was especially popular during the time when they were young. They may also be resistant to new types of foods because they already feel somewhat out of control since the onset of their senior care arrangement.
June is National Fruit and Veggies Month. This is the ideal opportunity for you to focus on helping your parent enjoy more produce as part of their healthy diet. Whether they do them on their own or with their senior health care services provider, these are some fun ways that your parent can explore more of the fruits and vegetable that their body needs to stay healthy and strong:
• Visit a farmer's market. Feeling connected to the food that they eat can help your parent to feel more willing to try new things. One of the best ways to do this with fruits and vegetables is to visit a farmer's market where your parent can meet the people who actually grow the produce. This is a great opportunity for them to learn about the different types of fruits and vegetables that grow in their area and try new ones at a lower cost.
• Try a new one every week. Pick one new fruit and one new vegetable to try each week. Talk about it ahead of time and determine which would be good to taste. Go through a tasting process that includes trying to fruit or vegetable raw and then in various cooked forms. You can even try juicing them to see how the flavors go with your parent's other favorites.
• Find new recipes. Getting into the kitchen is a fantastic way to stimulate your parent's mind and support better cognition and memory. Encourage them to research new recipes that are packed with fruits and vegetables and do not skimp on the flavor. Once you have found a few options that sound appealing, go shopping together for the foods that you need to create these new dishes. As you are making these dishes, or when you are looking for new recipes in the first place, make sure that you are keeping any dietary restrictions or guidelines that your parent has in mind. Get creative with substitutions and changes that will keep the meals in line with what your parent should be eating. For example, try making your parent's favorite cake recipe with applesauce rather than oil to cut down on fat and calories while also adding the goodness of apples.
If you or an aging loved one are considering senior care in River Oaks, TX, please call the caring staff at At Your Side Home Care. We will answer all of your senior care questions. Call today: (832) 271-1600.
For most of us, the word "home" evokes warm feelings of comfort, security and well-being. For older adults, home also means holding tight to cherished memories and maintaining self-esteem and independence. When illness, injury or age make life a little more challenging, remaining at home in a comfortable, familiar environment encourages recovery and enhances the quality of life. Home can be defined as a private residence, an independent or assisted living facility or even a short term stay in the hospital, we recognize the additional benefits provided by a personal, professional assistant.

Our Certified Nurse Aides, 24-Hour Live-in Assistants and Home Health Aides are available 24 hours a day, 365 days a year. We also provide the security and confidence of 24-hour Telephone Assistance, so fast, reliable help is always available when it's needed. To learn more about our homecare services see our homecare services page.

Different people need different levels of homecare. To meet the requirements of our clients, At Your Side Homecare maintains consistent staffing levels of caring professionals. Homecare service is available for as little as a few hours a week, or as many as 24 hours a day, seven days a week
Latest posts by Donna Wrabel, LMSW (see all)