Senior Care in River Oaks, TX – Best Tips for Traveling with Seniors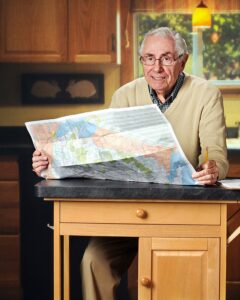 Being a caregiver for an elderly parent and planning a vacation don't have to be overwhelming. When you want to take your senior mother or father on a trip with you, there are certain things you need to be aware of, but it isn't stressful if you know what to do. Keep reading for a guide on what you should plan for and think about regarding your senior for travelling.
One of the most important things you can do is get the help of a professional. You can hire senior care services to help with caring for your parent while you plan the vacation. They will also help with planning, and taking your senior parent's needs into consideration. Some services even offer to travel with your elderly loved one to be at their side during the entire trip.
Pre-Trip Planning
The first thing you should do is take your mother or father to their doctor for a full checkup. If your parent has any type of heart disease, hypertension or another chronic condition, this is particularly important. Here are some other steps you should take before going on the trip:
How might the different food choices available where you're going affect your parent's health?
If your senior parent has diabetes, find out how to stagger their medication to line up with another time zone during the trip
Check that your parent is fully vaccinated against diseases that might be present in the country you're going to
Have a dentist checkup
Visit any other health related professionals, such as the optometrist
Travel Safety
There are many things you should be aware of while on your trip, and it can be hard to keep track of everything. Here are some of the most important items to think about while planning and during your vacation. You should make sure to include your professional caregiver on these decisions, as well.
Some medications are illegal in other countries, so make sure your parent can still take the medication they need where they are going
Make sure you have a medical kit with your carry-on with anything your mother or father might need as far as medication, painkillers, antacids, etc.
Have an extra pair of glasses for them
Using a suitcase with wheels can make things easier during the trip
Taking a pillbox with the medication divided into certain days of the week can help remind you and your parent to keep on time with the pills

Allow yourself and your parent extra time to recover from jet lag and the stress of 

the journey

there

Avoid street vendors and any foods that might look

questionable

; you don't want food poisoning to ruin your trip
If you have a loved one who could benefit from the help of senior care in River Oaks, TX contact At Your Side Home Care. We help seniors and their families with many levels of home care service. Call (832) 271-1600 for more information.
For most of us, the word "home" evokes warm feelings of comfort, security and well-being. For older adults, home also means holding tight to cherished memories and maintaining self-esteem and independence. When illness, injury or age make life a little more challenging, remaining at home in a comfortable, familiar environment encourages recovery and enhances the quality of life. Home can be defined as a private residence, an independent or assisted living facility or even a short term stay in the hospital, we recognize the additional benefits provided by a personal, professional assistant.

Our Certified Nurse Aides, 24-Hour Live-in Assistants and Home Health Aides are available 24 hours a day, 365 days a year. We also provide the security and confidence of 24-hour Telephone Assistance, so fast, reliable help is always available when it's needed. To learn more about our homecare services see our homecare services page.

Different people need different levels of homecare. To meet the requirements of our clients, At Your Side Homecare maintains consistent staffing levels of caring professionals. Homecare service is available for as little as a few hours a week, or as many as 24 hours a day, seven days a week
Latest posts by Donna Wrabel, LMSW (see all)