Honoring Senior Care Workers in Hunters Creek, TX During Occupational Safety and Health Week
Health and safety in the workplace is an important concept for anyone working in the senior care field. Whether a home care services provider offering home care to a senior in his own home, a nurse providing care in a skilled nursing facility, or a care provider in an assisted living facility, those who have dedicated their lives to ensuring seniors get the care and assistance they need on a daily basis face various workplace dangers that could their personal health, safety and careers at risk.
Many senior care providers are extremely hands-on. This means each day they are helping their senior clients with activities that require physical assistance, such as getting out of bed, using the bathroom, bathing or just moving around. A senior care provider can slip, fall or otherwise be injured when providing this type of care. Occupational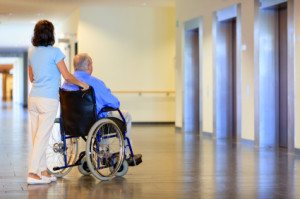 Safety and Health Week is an annual opportunity to learn more about the risks various workers are at, and how injury can be avoided.
This year, between May 5 and May 11, join OSHA, the Occupational Safety and Health Administration, in honoring your senior care providers by observing Occupational Safety and Health Week. Learn about what risks your senior care workers face when they are providing care for your aging loved one, and what ways you can make the work environment a safer place for them. This is especially important if your loved one has a home care services provider or a live-in caregiver. There is little you can do about the health and safety circumstances in an assisted living facility or nursing home. You can, however, make a tremendous difference in the health and safety circumstances in your own home. Learning about the risks senior care providers face will help you to make adjustments to your home based on these risks.
Occupational Safety and Health Week is also a great opportunity for you to open up the lines of communication with your senior care workers and find out how they feel about the physical pressures they are under when providing care. Ask them about their work environment, their responsibilities and anything else you may feel is applicable to their health and safety. Encourage these workers to be completely up front with you about their feelings and honor the suggestions they make. Even if you do not fully understand what they have to say, remember your loved one is likely not the first senior for whom they have provided care, and they have learned from each of these experiences. Help them stay safe and healthy in whatever ways you can.
If you have a loved one who could benefit from the help of senior care in Hunters Creek, TX contact the caregivers at At Your Side Home Care. We help seniors and their families with many levels of home care service. Call (832) 271-1600 for more information.
For most of us, the word "home" evokes warm feelings of comfort, security and well-being. For older adults, home also means holding tight to cherished memories and maintaining self-esteem and independence. When illness, injury or age make life a little more challenging, remaining at home in a comfortable, familiar environment encourages recovery and enhances the quality of life. Home can be defined as a private residence, an independent or assisted living facility or even a short term stay in the hospital, we recognize the additional benefits provided by a personal, professional assistant.

Our Certified Nurse Aides, 24-Hour Live-in Assistants and Home Health Aides are available 24 hours a day, 365 days a year. We also provide the security and confidence of 24-hour Telephone Assistance, so fast, reliable help is always available when it's needed. To learn more about our homecare services see our homecare services page.

Different people need different levels of homecare. To meet the requirements of our clients, At Your Side Homecare maintains consistent staffing levels of caring professionals. Homecare service is available for as little as a few hours a week, or as many as 24 hours a day, seven days a week
Latest posts by Donna Wrabel, LMSW (see all)