Senior Care in Houston, TX – What is Alzheimer's Caregiving Doing to your Health?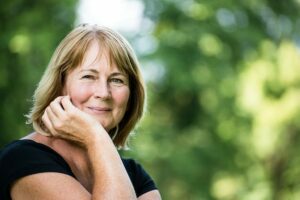 As a family caregiver, Serena hasn't seen a doctor for her regular checkup for more than 5 years, ever since her father had a fall and broke his leg. After he recovered from that injury, he started showing signs of dementia. Serena lives in a chronically stressful state. She is always fatigued, never gets a good sleep and eats only quick snack-type foods that are almost a stranger to fresh vegetables and fruit. She is too tired to exercise and just doesn't feel very good.
There are thousands more just like Serena out there. If this sounds like you, this article will give you some ideas of what you can do. Caregiving creates stress on a constant basis. This stress affects a person mentally and physically. Part of the problem is that when failing health starts to occur, the family caregiver is unlikely to report it or do anything about it. Their healthy eating habits have declined drastically and they almost never participate in regular exercise.
Mental health can decline with chronic stress as well. The caregiver rarely has time to themselves and doesn't have any social life to speak of. They aren't getting enough sleep and they are reporting to feeling overwhelmed most of the time.
Don't let caregiving steal your mental or physical health! That isn't to say caregiving doesn't have its own rewards, because it certainly does! It can be one of the most life-fulfilling journeys a person can take. As long as you are taking good care of yourself, you can have a very positive caregiving experience.
Tips for taking care of yourself
1. Seek help and accept all help that's offered to you. Even if you can't immediately think of how someone could help you when it's first offered, tell them you'll call them. Keep track of who offers. Go home and figure out something they can do. They offered because they want to help. Let them help! Here are some things people could do:
Bring in a meal once or twice a month
Take laundry home one night and bring it back fresh and clean the next
Take your loved one to the movies one evening so you can go out
Come help you de-clutter a closet one afternoon
Bring a freezer meal you can use later
2. Focus on what you are able to do. With the help you receive plus what you're able to offer in the way of caregiving services, see what needs still require attention. Hire some Alzheimer's home care to come in 1 or 2 days a week to allow you to get other things done and spend time with your other family members.
3. Seek support from an online or local support group. It helps to talk to and network with others who are going through the same things you are.
If you have a loved one who could benefit from the help of senior care in Houston, TX contact the caregivers at At Your Side Home Care. We help seniors and their families with many levels of home care service. Call (832) 271-1600 for more information.
For most of us, the word "home" evokes warm feelings of comfort, security and well-being. For older adults, home also means holding tight to cherished memories and maintaining self-esteem and independence. When illness, injury or age make life a little more challenging, remaining at home in a comfortable, familiar environment encourages recovery and enhances the quality of life. Home can be defined as a private residence, an independent or assisted living facility or even a short term stay in the hospital, we recognize the additional benefits provided by a personal, professional assistant.

Our Certified Nurse Aides, 24-Hour Live-in Assistants and Home Health Aides are available 24 hours a day, 365 days a year. We also provide the security and confidence of 24-hour Telephone Assistance, so fast, reliable help is always available when it's needed. To learn more about our homecare services see our homecare services page.

Different people need different levels of homecare. To meet the requirements of our clients, At Your Side Homecare maintains consistent staffing levels of caring professionals. Homecare service is available for as little as a few hours a week, or as many as 24 hours a day, seven days a week
Latest posts by Donna Wrabel, LMSW (see all)