Senior Care in Hilshire Village, TX: Fitness Tips for Seniors
Fitness is a concern for everyone, regardless of age. The importance of fitness for overall health and wellbeing is undeniable and it is a critical element of senior care to ensure that your aging loved one remains as fit as possible.
Of course, fitness for seniors takes on a slightly different personality than fitness among younger generations. A senior care provider will need to support a different approach to fitness than would be taken with younger adults, but with the same enthusiasm and dedication.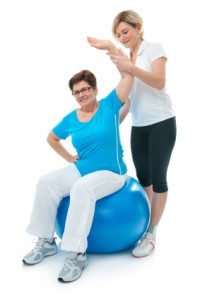 Here are some tips for making fitness a critical part of your senior home services:
Resist the urge to park in the closest spot when out running errands. If your loved one is capable of walking, encourage him to walk as much as he can throughout the day
Encourage conditioning exercises involving weight and resistance. Even if you do not have access to actual weights, use household items such as water bottles, cans of food or even books that apply more weight to the body and therefore encourage the strengthening of the muscles, joints and bones
Participate in a dance class. Most community centers and even community colleges offer dance classes for adults, including ballroom, swing and social dancing. Senior care providers can participate in these classes with the seniors, making the pursuit of fitness more fun and a bonding experience
Participate in a swimming or water aerobics class. This type of exercise is exceptionally beneficial as it helps to take pressure off of the joints, reducing pain and allowing the senior to exercise for longer.
It is important to remember that fitness in senior care is not just about physical activity. Mental fitness is also extremely important. Paying attention to regular mental exercise helps to keep the mind sharp, reducing the risk of dementia and slowing the progression of the disease if it does develop.
Some tips for encouraging mental fitness include:
Learning and practicing a musical instrument
Reading daily
Playing board games that require thought and strategy
Learning a new language and using it regularly
Signing up for classes at a college or adult learning center.
If you have a loved one who could benefit from the help of senior care services in Hilshire Village, TX contact the caregivers at At Your Side Home Care. We help seniors and their families with many levels of home care service. Call (832) 271-1600 for more information.
For most of us, the word "home" evokes warm feelings of comfort, security and well-being. For older adults, home also means holding tight to cherished memories and maintaining self-esteem and independence. When illness, injury or age make life a little more challenging, remaining at home in a comfortable, familiar environment encourages recovery and enhances the quality of life. Home can be defined as a private residence, an independent or assisted living facility or even a short term stay in the hospital, we recognize the additional benefits provided by a personal, professional assistant.

Our Certified Nurse Aides, 24-Hour Live-in Assistants and Home Health Aides are available 24 hours a day, 365 days a year. We also provide the security and confidence of 24-hour Telephone Assistance, so fast, reliable help is always available when it's needed. To learn more about our homecare services see our homecare services page.

Different people need different levels of homecare. To meet the requirements of our clients, At Your Side Homecare maintains consistent staffing levels of caring professionals. Homecare service is available for as little as a few hours a week, or as many as 24 hours a day, seven days a week
Latest posts by Donna Wrabel, LMSW (see all)