Senior Care Houston TX: Senior Care is Much Easier when Your Aging Parent is Prepared and in Agreement
Senior Care Houston TX: Senior Care is Much Easier when Your Aging Parent is Prepared and in Agreement
Think about how you would feel if your children suddenly started making all the decisions for you. You would probably feel trampled, disrespected, and even afraid. Keep this in mind when you start thinking about putting elder care arrangements into place for your aging parents. You know that you love them, and you want the best for them, but this doesn't mean that you need to completely take over their lives and start making all of their decisions for them without any input from them. In fact, making sure that your aging parents are prepared in an absolute agreement for the senior care arrangements that you have in mind will make taking care of their health and well-being far easier.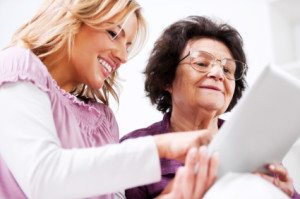 When you start noticing that your parents may need more help during the day, sit down and talk with them. Let them know your concerns, and ask them how they feel. They may not notice that they need the help, or may be relieved that you brought it up. However they feel, it is important that you discuss it with them and let them tell you their opinions on the elder care options that are available to them.
Once you have decided whether your parents would prefer home senior care, assisted living, or combination of different elder care options, it is important to get them well prepared. This can include:
• Going over a normal day with them, and discussing how the elder care will work
• Touring an assisted living facility, or spending time with a home care companion
• Asking them about their concerns, and addressing them with specific plans
• Putting together To Do list, menus, suggestions, and any other materials that you think and elder caregiver could use to provide the best care possible for your loved one.
The most important thing is making sure that your parents are in agreement about their senior care. You don't want them to feel forced or disregarded. Make them a part of the decision and their lives will be greatly improved. It is vital to their physical well-being, and if you make sure that a senior care companion is really what they want, they will be healthier and happier for it.
For most of us, the word "home" evokes warm feelings of comfort, security and well-being. For older adults, home also means holding tight to cherished memories and maintaining self-esteem and independence. When illness, injury or age make life a little more challenging, remaining at home in a comfortable, familiar environment encourages recovery and enhances the quality of life. Home can be defined as a private residence, an independent or assisted living facility or even a short term stay in the hospital, we recognize the additional benefits provided by a personal, professional assistant.

Our Certified Nurse Aides, 24-Hour Live-in Assistants and Home Health Aides are available 24 hours a day, 365 days a year. We also provide the security and confidence of 24-hour Telephone Assistance, so fast, reliable help is always available when it's needed. To learn more about our homecare services see our homecare services page.

Different people need different levels of homecare. To meet the requirements of our clients, At Your Side Homecare maintains consistent staffing levels of caring professionals. Homecare service is available for as little as a few hours a week, or as many as 24 hours a day, seven days a week
Latest posts by Donna Wrabel, LMSW (see all)