Senior Care Considerations for the Recovering Alcoholic in Spring Valley, TX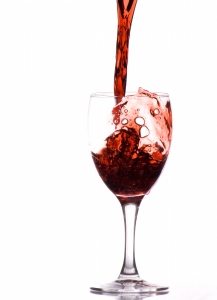 September is National Alcohol and Drug Addiction recovery month and it's an important topic to discuss for those who provide any type of senior care. Before you beginning providing senior home services for the patient, it's a good idea to get to know a little more about them.
The elderly patient may have some type of addiction in their past that they dealt with and overcome. There is no such thing as a 'cured' alcoholic, though. Once a person has been addicted to drugs or alcohol, they are always considered as such. A majority of former addicts will tell you that the temptation or urge to pick up a drink, grab a cigarette, or anything else never really leaves.
For many recovering addicts, personal tragedies, depression, or other mental of physical health challenges can cause a relapse. When someone is facing an increased level of stress and anxiety, they will instinctively focus on the habits that they developed years ago in order to cope. This can include picking up a beer, drinking a glass of wine, or something else that others might consider 'innocent.' For the recovering addict, it's not innocent. Even the simple act of taking a sip of alcohol for the recovering addict will often lead to more and then they will have a problem again.
Why is it important for senior home services to know about the history of the patient with regard to alcoholism or drug addiction?
If the caregiver doesn't know about the patient's history, then he or she may inadvertently provide easier access to these substances for the patient. The senior care provider who is unaware of the patient's former drinking problem may notice that the patient is having trouble, is depressed, or stressed or having other issues and may innocently ask whether he or she wants a drink to relax.
A person facing many health problems may be tempted to try and 'hide' within their former addiction. The temptation can be quite strong and when someone else seems to be providing permission for it, they may be more inclined to accept the offer and subsequently end up with another problem.
When you are providing senior care for someone and you are aware of their history with regard to alcoholism or drug addiction, it will keep you from making a simple, innocent mistake that could be extremely costly for the patient, and for you.
If you have a loved one who could benefit from the help of senior care in Spring Valley, TX contact At Your Side Home Care. We help seniors and their families with many levels of home care service. Call (832) 271-1600 for more information.
For most of us, the word "home" evokes warm feelings of comfort, security and well-being. For older adults, home also means holding tight to cherished memories and maintaining self-esteem and independence. When illness, injury or age make life a little more challenging, remaining at home in a comfortable, familiar environment encourages recovery and enhances the quality of life. Home can be defined as a private residence, an independent or assisted living facility or even a short term stay in the hospital, we recognize the additional benefits provided by a personal, professional assistant.

Our Certified Nurse Aides, 24-Hour Live-in Assistants and Home Health Aides are available 24 hours a day, 365 days a year. We also provide the security and confidence of 24-hour Telephone Assistance, so fast, reliable help is always available when it's needed. To learn more about our homecare services see our homecare services page.

Different people need different levels of homecare. To meet the requirements of our clients, At Your Side Homecare maintains consistent staffing levels of caring professionals. Homecare service is available for as little as a few hours a week, or as many as 24 hours a day, seven days a week
Latest posts by Donna Wrabel, LMSW (see all)