Understanding Respite Care in Houston, TX and How to Find Help
As the family caregiver of aging parents, you are prone to feeling stressed and overwhelmed sometimes. A good way to avoid reaching burnout is to make sure you are managing your stress load before it becomes too great.
There is help available. Respite services are able to give excellent care to your loved one while you enjoy some time to rejuvenate yourself.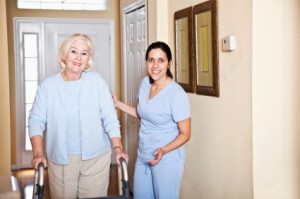 What does respite care offer?
Respite care provides short term care to your loved one, from a few hours or up to a few weeks in length.
Gives you a break from all the duties and responsibilities that are required as caregiver.
High-quality care for your loved one so that you don't have to worry.
Gives the caregiver a chance to be mobile; to leave the house and go do something else. Provides a refreshing release of stress.
Respite care is a program put in place for you, the caregiver. Its primary goal is to provide a way for you to get the balance in life that you need. So much of your time and efforts go into taking care of someone else. It's important for you to take care of yourself too, to take time out for yourself. That's what respite care is all about.
How to find help?
Explore the options in your area. These may include adult day programs, residential respite care and support groups for family caregivers.
Consider starting a respite coop. Network with other caregivers to co-ordinate an effort to trade services. You could rotate on a weekly basis, looking after their loved one while they take a break and they would do the same for you the following week.
When traditional funding sources don't cover respite care expenses, go to local volunteer agencies or retirement groups and ask for a volunteer to sit for a few hours and visit your loved one while you take a much-needed break.
Respite brings you planned relief from your caregiving responsibilities. This can be a real lifesaver.
If you have a loved one who could benefit from the help of respite care  in Houston, TX contact the caregivers at At Your Side Home Care. We help seniors and their families with many levels of home care service. Call (832) 271-1600 for more information.
For most of us, the word "home" evokes warm feelings of comfort, security and well-being. For older adults, home also means holding tight to cherished memories and maintaining self-esteem and independence. When illness, injury or age make life a little more challenging, remaining at home in a comfortable, familiar environment encourages recovery and enhances the quality of life. Home can be defined as a private residence, an independent or assisted living facility or even a short term stay in the hospital, we recognize the additional benefits provided by a personal, professional assistant.

Our Certified Nurse Aides, 24-Hour Live-in Assistants and Home Health Aides are available 24 hours a day, 365 days a year. We also provide the security and confidence of 24-hour Telephone Assistance, so fast, reliable help is always available when it's needed. To learn more about our homecare services see our homecare services page.

Different people need different levels of homecare. To meet the requirements of our clients, At Your Side Homecare maintains consistent staffing levels of caring professionals. Homecare service is available for as little as a few hours a week, or as many as 24 hours a day, seven days a week
Latest posts by Donna Wrabel, LMSW (see all)