Relying on Senior Care in Garden Oaks, TX? You Have Rights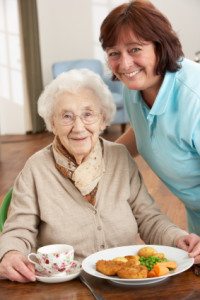 Anyone who relies on senior care, for any reason, has plenty of rights. Just because a person reaches a certain age, and just because they may not be able to care for themselves the way that they used to, that doesn't mean that they are no longer able to hold onto their inalienable rights.
If you are a senior who will be counting on senior health care services, either through an agency, a hired independent contractor, or even a family member, it's a good idea to not give up any of your rights.
Some of the rights you still have as a senior who could potentially need senior care:
You have the right to care for yourself. You may struggle with some aspects of daily life from time to time. You may take longer to get up and down the stairs in your home. You may not do the laundry every other day like you used to in years past. As long as you are safe and don't feel as though you're putting yourself at risk, you have the right to provide your own care, if you so choose. Just be sure that you are honest with yourself and don't try to go beyond your current abilities to care for yourself.
You have every right to ask for help if you need it. You might not need a lot of help, just a little every once in a while. It doesn't reflect on you as a person when you do ask for help. That includes hiring senior home services for once a week, or a couple of hours every few days.
You can get upset and angry at times. We all have our 'moments' in life. Just because you're older doesn't mean you're supposed to be calm and happy all the time. You're going to be depressed at times. You're going to get angry. Don't hide your emotions because you worry about how it will affect others.
You have the right to decide the course of your life. If your family members are trying to determine what's best for you, step up and let them know that you can make your own decisions, thank you very much. It's your life and you deserve the respect that you've earned. Sometimes our loved ones forget this in their zeal to make sure we're safe.
These are just a few of the many rights that you still have, whether you need any form of senior care or not.
If you have a loved one who could benefit from the help of senior care in Garden Oaks, TX contact the caregivers at At Your Side Home Care. We help seniors and their families with many levels of home care service. Call (832) 271-1600 for more information.
For most of us, the word "home" evokes warm feelings of comfort, security and well-being. For older adults, home also means holding tight to cherished memories and maintaining self-esteem and independence. When illness, injury or age make life a little more challenging, remaining at home in a comfortable, familiar environment encourages recovery and enhances the quality of life. Home can be defined as a private residence, an independent or assisted living facility or even a short term stay in the hospital, we recognize the additional benefits provided by a personal, professional assistant.

Our Certified Nurse Aides, 24-Hour Live-in Assistants and Home Health Aides are available 24 hours a day, 365 days a year. We also provide the security and confidence of 24-hour Telephone Assistance, so fast, reliable help is always available when it's needed. To learn more about our homecare services see our homecare services page.

Different people need different levels of homecare. To meet the requirements of our clients, At Your Side Homecare maintains consistent staffing levels of caring professionals. Homecare service is available for as little as a few hours a week, or as many as 24 hours a day, seven days a week
Latest posts by Donna Wrabel, LMSW (see all)