November is Lung Cancer Awareness Month: Tips to Breathe Easier
Senior Care in Houston, TX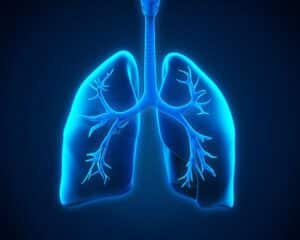 November marks the 20th annual recognition of Lung Cancer Awareness month which started in 1995. The movement grew due to more and more people developing this deadly and debilitating disease and not understanding there are things they can do now to help and prevent its development.
During this month, there are people all around who come together to try and increase awareness about lung cancer and the steps that can be taken to prevent this disease. While lung cancer is a disease that can strike at any age, seniors are often more prone to its development due to a number of factors. This is why it is so important for adult children and senior care professionals to help seniors fully understand their role in preventing the onset of this disease.
Seniors and lung cancer
According to stats from The Oncologist, more than 50 percent of lung cancer patients receive diagnosis when they have reached the age of 65 or over. About 30 percent of these individuals are over the age of 70. Compared to their younger counterparts, the elderly do not tolerate chemotherapy as well, which is the best option for treating the disease. This is why it is important to take steps early on to try and prevent the disease. While there is no 100 percent fool-proof way to eliminate the development of lung cancer, there are a few tips that can help to reduce the risk.
Steps to minimize the risk of developing lung cancer
While there is no absolute, guaranteed prevention method for lung cancer, there are a number of things seniors can do to help reduce their risk, such as:
Maintain a regular exercise regimen
Eat a diet rich in Vitamin A
Manage stress
Reduce exposure to irritants to the lungs, such as smoke and second hand smoke
Visit the doctor regularly
Use alternative therapies
Who's at risk?
The absolute cause of lung cancer has not been pinpointed; however, researchers have been able to identify a number of factors that are related to the disease. Some seniors who are at a higher risk to develop lung cancer than others include those who:
Are consistently exposed to irritants and chemicals
Have diets that are deficient in A vitamins
Exposed to large or consistent amounts of smoke or second hand smoke
Take action now
It is never too late to take steps to get healthier. In fact, there is no better time for adult children and elder care providers to step in and help seniors learn how to work toward preventing this deadly disease. November is national Lung Cancer Awareness month, so taking steps to breathe easier is a great way to show support. There are also a number of walks, and efforts in a number of communities to help spread awareness about lung cancer and the steps that can be taken to prevent its development in seniors, as well as people of all ages.
If you or an aging loved one are considering in-home senior care in Houston, TX, please call the caring staff at At Your Side Home Care. We will answer all of your senior care questions. Call today: (832) 271-1600
Sources
http://www.lungcanceralliance.org/get-involved/help-raise-awareness/lung-cancer-awareness-month.html
http://theoncologist.alphamedpress.org/content/10/6/399.full
http://www.elderissues.com/library/index.cfm?fuseaction=article&art_id=50
http://nihseniorhealth.gov/lungcancer/lungcancerdefined/01.html
For most of us, the word "home" evokes warm feelings of comfort, security and well-being. For older adults, home also means holding tight to cherished memories and maintaining self-esteem and independence. When illness, injury or age make life a little more challenging, remaining at home in a comfortable, familiar environment encourages recovery and enhances the quality of life. Home can be defined as a private residence, an independent or assisted living facility or even a short term stay in the hospital, we recognize the additional benefits provided by a personal, professional assistant.

Our Certified Nurse Aides, 24-Hour Live-in Assistants and Home Health Aides are available 24 hours a day, 365 days a year. We also provide the security and confidence of 24-hour Telephone Assistance, so fast, reliable help is always available when it's needed. To learn more about our homecare services see our homecare services page.

Different people need different levels of homecare. To meet the requirements of our clients, At Your Side Homecare maintains consistent staffing levels of caring professionals. Homecare service is available for as little as a few hours a week, or as many as 24 hours a day, seven days a week
Latest posts by Donna Wrabel, LMSW (see all)