Money-Saving Tips for Seniors on a Budget
Caregivers in Garden Oaks, TX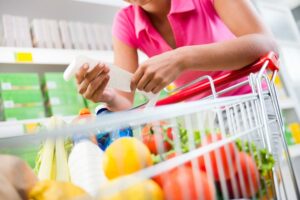 It should come as no surprise that many seniors aging in place are living on a budget. Therefore, as part of their elderly care plans, the incorporation of a savings routine is essential. A family caregiver can turn finding ways to save money into a fun activity so that it doesn't turn into an overwhelming task for their loved one. Aging in place often includes cutting back on many expenditures, but when discounts are found, it can still be possible to enjoy going places and buying things and still fit into a senior's budget. Here are a few cost-saving measures that you and your elderly loved one can start doing today that are both fun and beneficial for their well-being and financial situation.
Get Out the Scissors and Clip:
Coupons have been around for decades and they aren't going away anytime soon. In addition to finding coupons in the Sunday newspaper, they are also available in printable form on websites that compile coupon offers and promotion codes for you. There are also dozens of websites that will match up which stores have sales with the latest coupons so shoppers can cash in on the deepest discounts. Turn this into a social activity by gathering friends together for a coupon clipping session and swap meet up.
In addition to saving with coupons, the you can also check with the customer service desk to see if their grocery store offers a senior discount day. Many grocery stores do like Albertsons, Fry's, Kroger, and Publix, for example.
Save on Clothing:
If seniors need new clothes, there are stores throughout the country that offer special discounts on particular days of the week. For example:
Bon Ton Department Stores: 15% off; day depends on location (ages: 55+)
Good Will: 10% off; day depends on location (ages: 55+)
Kohl's Stores: 15% off Wednesdays (ages: 60+)
Ross Stores: 10% off Tuesdays (ages: 55+)
Visit National Parks:
For those who like to explore National Parks, a small $10 fee will provide seniors ages sixty-two and older with a lifetime free pass to over 2,000 National Parks. This pass includes the senior, as well as either three other people or a car full depending on the park.
Head to the Movies:
There are a number of ways to save at the movies theater, as well, including:
AARP members: go to Regal Cinemas and pay only $5.50 for a soft drink and popcorn.
AMC Theaters: discount days vary by location (ages: 60+).
Cinemark Theaters: discounts on Mondays (ages: 62+).
Save on Prescriptions:
This is a big deal for many seniors on a fixed income, therefore it should top the list for elderly care plans during in-home care. This is not a cumulative list, but it should help get the senior care provider started:
AARP: save an average of 38% off prescriptions.
CVS Pharmacy: the CVS Pharmacy Health Savings Pass has an annual fee of $15 and entitles participants to 10% off.
K-Mart: the Prescription Savings Club at K-Mart costs $10 to enroll and entitles participants to a number of savings opportunities including up to 65% off non-preferred generics.
Rite-Aid: save up to 15% off.
Target: receive 10-50% off prescriptions with the Target Prescription Savings Program.
Walgreen's: the Walgreen's Savings Club will pay the difference on medications if savings for the membership is not incurred.
If you have a loved one who could benefit from the help of caregivers in Garden Oaks, TX contact At Your Side Home Care. We help seniors and their families with many levels of home care service. Call (832) 271-1600 for more information.
For most of us, the word "home" evokes warm feelings of comfort, security and well-being. For older adults, home also means holding tight to cherished memories and maintaining self-esteem and independence. When illness, injury or age make life a little more challenging, remaining at home in a comfortable, familiar environment encourages recovery and enhances the quality of life. Home can be defined as a private residence, an independent or assisted living facility or even a short term stay in the hospital, we recognize the additional benefits provided by a personal, professional assistant.

Our Certified Nurse Aides, 24-Hour Live-in Assistants and Home Health Aides are available 24 hours a day, 365 days a year. We also provide the security and confidence of 24-hour Telephone Assistance, so fast, reliable help is always available when it's needed. To learn more about our homecare services see our homecare services page.

Different people need different levels of homecare. To meet the requirements of our clients, At Your Side Homecare maintains consistent staffing levels of caring professionals. Homecare service is available for as little as a few hours a week, or as many as 24 hours a day, seven days a week
Latest posts by Donna Wrabel, LMSW (see all)