Keep Your Senior's Digestive Tract on the Right Track
Elder Care in Houston, TX – Foods that Relieve, and those that cause, Constipation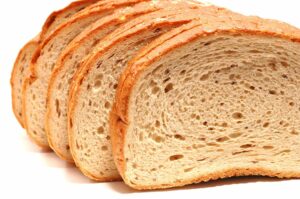 Also known as costiveness, constipation is a condition caused when bowel movements are made difficult or less frequent. Many seniors are dealing with constipation, and are too embarrassed to seek help for it. If you want to give your elderly loved one a healthier diet to avoid being constipated, then keep reading. The kinds of food you eat matter a lot when it comes to constipation. There are some foods that are considered great for keeping constipation at bay while there are those that may encourage constipation; you'll want to avoid those. Here are the top 5 foods that relieve and cause constipation.
Foods that Relieve Constipation
Beans don't only provide protein, they contain up to 10 grams of fiber per cup serving. This is close to a third of the total fiber needed by the digestion system.
Prunes have been known to relieve constipation. They are in abundance in insoluble fiber and natural laxative sorbitol. Amazing enough, they are more effective than laxatives thus making it a top constipation relieving remedy.
Rye bread is another good source of fiber. It works more effectively in relieving constipation more than most laxatives due to its high fiber content.
Eating the pear fruit's skin provides the digestion system with adequate fiber. It is said that an average pear fruit has up to 5 to 6 grams of fiber.
Kiwi contains a lot of fiber necessary for relieving constipation. An average kiwi fruit has up to 5 grams of fiber. Research suggests that eating at least 2 kiwis a day increases bowel movements.

Foods that Cause Constipation
Although it's most people's favorite, chocolates have very high fat content that slows digestion. Most people who have recurrent constipations were found to be eating lots of chocolate, so have your senior parent avoid this when they can
Red meat is discouraged for many reasons. Among them is the fact that its high fat content, just like in chocolates, slows down digestion. Red meat also contains very tough fibers that are quite hard to break down
Although ripe bananas can help in relieving constipation, unripe bananas can lead to constipation as they have very high starch content that slows digestion. The pectin fiber in them also dehydrates the bowel system thus slowing down bowel movements
Caffeine is highly discouraged for people with constipation as it stimulates the body leading to more bowel movements than normal. If at this time you are dehydrated, it worsens the constipation
Dairy products like cheese, milk and yoghurt may lead to constipation. This is because the lactose in these products can increase gas and bloating in the bowel
Avoiding foods that cause constipation is important for seniors, as the senior digestive system can be more sensitive to changes, and prolonged constipation is dangerous. If your elderly loved one has trouble cooking and preparing nutritious, fiber-filled meals that will help avoid this situation, it's best to consider hiring home care services to help them with this task. They also offer other services as well as companionship, that make hiring a caregiver a great option for many seniors.
If you have a loved one who could benefit from the help of elder care in Houston, TX contact At Your Side Home Care. We help seniors and their families with many levels of home care service. Call (832) 271-1600 for more information.
For most of us, the word "home" evokes warm feelings of comfort, security and well-being. For older adults, home also means holding tight to cherished memories and maintaining self-esteem and independence. When illness, injury or age make life a little more challenging, remaining at home in a comfortable, familiar environment encourages recovery and enhances the quality of life. Home can be defined as a private residence, an independent or assisted living facility or even a short term stay in the hospital, we recognize the additional benefits provided by a personal, professional assistant.

Our Certified Nurse Aides, 24-Hour Live-in Assistants and Home Health Aides are available 24 hours a day, 365 days a year. We also provide the security and confidence of 24-hour Telephone Assistance, so fast, reliable help is always available when it's needed. To learn more about our homecare services see our homecare services page.

Different people need different levels of homecare. To meet the requirements of our clients, At Your Side Homecare maintains consistent staffing levels of caring professionals. Homecare service is available for as little as a few hours a week, or as many as 24 hours a day, seven days a week
Latest posts by Donna Wrabel, LMSW (see all)