Is Home Care Services in Houston, TX Always the Right Choice?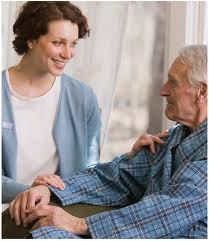 Trying to determine what level of care that your elderly loved one might require can be challenging. The truth is that few people spend much time considering home care services or any other type of elderly care until it is required. By then, those family members are coping with concern and stress about their loved one's health. It makes making the right decision a bit more complicated when emotions are involved.
Take emotions out of the equation.
While it's certainly easier said than done, you can try to remove the emotional component from the decision making process. Look at the various options that are available. Even though you or your elderly loved one may have certain preferences, consider each with an open mind, objectively, as though you were doing a research report for your boss at work.
Home health care services
This level of support relies on paid in home care service providers coming to your loved one's home and supporting them with whatever they require. This could include physical therapy, nursing care at home, or a home care aide who will assist with some basic care needs.
Assisted living
This can also be referred to as independent living and is a community, usually a single facility, where elderly residents live and where staff members are trained to assist them with personal care, where they could prepare their own meals if they want or eat in a restaurant dining section, and take part in various activities.
Nursing home care
Nursing homes are the most expensive type of elderly care and they are generally reserved for those individuals who require an extensive amount of medical care around the clock.
Retirement communities
Retirement communities are ideal for individuals over the age of 55, but they don't offer any type of home care. Staff at these communities are generally there for maintenance and are not going to be in charge of caring for the residents.
When you look at the options that are available for your elderly loved one, you will have a better idea about what would work best for their situation. Dollar for dollar, home care services is the most affordable option for most people. Some may find assisted living more appealing as it surrounds them with other people their own age and activities that are pretty much every day.
If your loved one wants to remain in the comfort of his or her home for as long as possible, the choice is simple: home care services.
If you have a loved one who could benefit from the help of home care services in Houston, TX contact the caregivers at At Your Side Home Care. We help seniors and their families with many levels of home care service. Call (832) 271-1600 for more information.
For most of us, the word "home" evokes warm feelings of comfort, security and well-being. For older adults, home also means holding tight to cherished memories and maintaining self-esteem and independence. When illness, injury or age make life a little more challenging, remaining at home in a comfortable, familiar environment encourages recovery and enhances the quality of life. Home can be defined as a private residence, an independent or assisted living facility or even a short term stay in the hospital, we recognize the additional benefits provided by a personal, professional assistant.

Our Certified Nurse Aides, 24-Hour Live-in Assistants and Home Health Aides are available 24 hours a day, 365 days a year. We also provide the security and confidence of 24-hour Telephone Assistance, so fast, reliable help is always available when it's needed. To learn more about our homecare services see our homecare services page.

Different people need different levels of homecare. To meet the requirements of our clients, At Your Side Homecare maintains consistent staffing levels of caring professionals. Homecare service is available for as little as a few hours a week, or as many as 24 hours a day, seven days a week
Latest posts by Donna Wrabel, LMSW (see all)