Home Care Services Memorial TX: Home Care Companions Can Help Clients with Congestive Heart Failure Stay Healthy
Home Care Services Memorial TX: Home Care Companions Can Help Clients with Congestive Heart Failure Stay Healthy
Congestive heart failure is a serious medical condition that is caused by the heart muscle not being strong enough to pump blood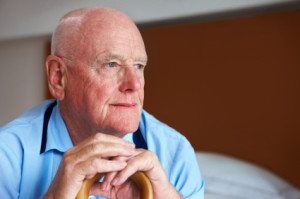 throughout the body properly. This can lead to the lungs filling with fluid, and other serious problems. Properly managed, however, this condition does not mean a senior can't live the fullest and happiest life that he desires. Just like any other medical condition, proper management will make a major difference in the progression of the condition and the quality of life of the person dealing with it.
Home care services companions can make managing congestive heart failure much easier for a senior and his family. It can be hard to keep up with all the things that you need to do in order to properly manage this condition, and it is easy to start forgetting them. If you are not with your parents all the time, you may worry that they aren't doing the things that they need to do in order to remain as healthy and active as possible. A companion from a home care services agency takes this worry away and makes you feel confident that your parents will be able to manage his CHF in the best way possible.
Some of things that a person with congestive heart failure will need to do to make sure it that they stayed healthy as possible include:
• Taking their weight daily. A major fluctuation in weight can indicate that their body is retaining fluid, which can lead to very dangerous things. Making sure their weight is taken daily at around the same time will give accurate evaluation of how their body is processing fluid.
• Monitoring their fluid intake. Some patients with CHF are put on fluid restricted diets. But it can be easy to forget that some foods contain a lot of fluid, and can easily throw off the balance of fluid in the diet.
• Medication Reminders. Offering medication reminders so they make sure that a senior remains compliant to the medication recommendations that are given by their doctor.
• Monitoring Behavior. Paying close attention to how a senior feels and is behaving with CHF can get very serious, very quickly. It is important that a person monitors a senior's actions and physical symptoms to ensure that an emergency situation does not go unnoticed for too long.
For most of us, the word "home" evokes warm feelings of comfort, security and well-being. For older adults, home also means holding tight to cherished memories and maintaining self-esteem and independence. When illness, injury or age make life a little more challenging, remaining at home in a comfortable, familiar environment encourages recovery and enhances the quality of life. Home can be defined as a private residence, an independent or assisted living facility or even a short term stay in the hospital, we recognize the additional benefits provided by a personal, professional assistant.

Our Certified Nurse Aides, 24-Hour Live-in Assistants and Home Health Aides are available 24 hours a day, 365 days a year. We also provide the security and confidence of 24-hour Telephone Assistance, so fast, reliable help is always available when it's needed. To learn more about our homecare services see our homecare services page.

Different people need different levels of homecare. To meet the requirements of our clients, At Your Side Homecare maintains consistent staffing levels of caring professionals. Homecare service is available for as little as a few hours a week, or as many as 24 hours a day, seven days a week
Latest posts by Donna Wrabel, LMSW (see all)