Home Care Services in Memorial, TX: When You Can't Care for Your Spouse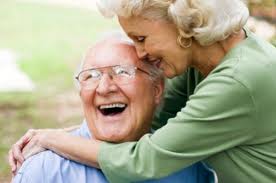 Mary had been taking care of her husband Bill for more than two years when she realized that this had become a burden she could no longer handle. Six years ago, Bill had been diagnosed with Alzheimer's. At the time, it had been a devastating diagnosis for her, for Bill, their children, and the rest of their family and friends.
Yet they were determined that they were going to stick together and Mary studied a lot about proper techniques and strategies to provide the best Alzheimer's care for her husband. She also learned that it would reach a point in the disease process where caring for him was going to likely be too much to handle.
She reached this point a couple of months ago and began looking into alternative care options, which included home care services. While Bill had fewer lucid days now than he had in past years, there were plenty of moments that he could reach out and carry on a conversation and not get lost. There were also increasing episodes where he would get confused, frustrated, and angry. It was during these moments, these outbursts where Mary was most concerned. She not only feared for her own safety, but she also worried about Bill's safety. He had been adamant from the moment he had been diagnosed with Alzheimer's that he wanted to spend his final days at home.
This meant that assisted living or a nursing home was a last resort option. If she could not find the ideal support, then she might not have a choice. Mary called a number of home care services throughout the area and learned about the in-home care service that she could get for Bill. There were several caregivers working for a number of agencies who had experience assisting Alzheimer's patients.
She explained to the administration of one agency what she had been doing and working on with her husband through the years, and they agreed that it would be best to continue with the same routine. An individual with Alzheimer's will respond better to a routine that they know or used to know.
In the months since Mary hired home care services to help her husband, his condition has continued to deteriorate, but she feels better, more at peace, because of the professional and experienced care that he now receives, thanks to home care services.
If you have a loved one who could benefit from the help of caregivers in Spring Valley, TX contact At Your Side Home Care. We help seniors and their families with many levels of home care service. Call (832) 271-1600 for more information.
For most of us, the word "home" evokes warm feelings of comfort, security and well-being. For older adults, home also means holding tight to cherished memories and maintaining self-esteem and independence. When illness, injury or age make life a little more challenging, remaining at home in a comfortable, familiar environment encourages recovery and enhances the quality of life. Home can be defined as a private residence, an independent or assisted living facility or even a short term stay in the hospital, we recognize the additional benefits provided by a personal, professional assistant.

Our Certified Nurse Aides, 24-Hour Live-in Assistants and Home Health Aides are available 24 hours a day, 365 days a year. We also provide the security and confidence of 24-hour Telephone Assistance, so fast, reliable help is always available when it's needed. To learn more about our homecare services see our homecare services page.

Different people need different levels of homecare. To meet the requirements of our clients, At Your Side Homecare maintains consistent staffing levels of caring professionals. Homecare service is available for as little as a few hours a week, or as many as 24 hours a day, seven days a week
Latest posts by Donna Wrabel, LMSW (see all)