Questions to Ask When Considering Home Care Services in Hunters Creek, TX
If your aging loved one has recently suffered an injury, been hospitalized for serious illness, or showing signs that he may need help dealing with day-to-day activities due to physical or medical needs, you may be considering hiring the services of a home care agency. Having a home care companion present in the home can offer an incredible amount of peace of mind and relief both to you and your aging loved one. This type of care provider offers not just help with physical and medical needs, but also valuable companionship and assistance with activities such as light housekeeping, meal preparation and transportation. Hiring such services can do wonders in helping your aging loved one recover fully and continue to enjoy an independent and active lifestyle.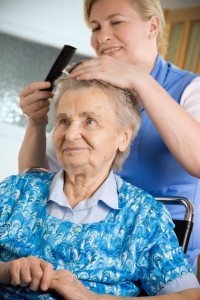 When considering hiring home care services, however, it is important for you to remember that not all home care agencies are created equal. It is important that you ask directed questions to determine the legitimacy and quality of an agency before you trust the care of your aging loved ones to one of this agency's companions. Some of the important questions you should ask when considering hiring a home care services include:
How are your companions trained?
Who provide supervision over the home care companions?
Is your agency fully licensed, insured and bonded?
What level of care are your companions qualified to provide?
How many companions do you have employed?
How is it determined which companion is assigned to which senior?
What happens if my loved one does not get along with the companion that is assigned to him?
How is billing dealt with?
Does the agency handle all tax considerations and benefits for the home care companion?
What considerations are made for emergencies such as if a home care companion is sick and cannot fulfill her shift?
After you feel confident that you have selected a home care agency that will offer quality care for your aging loved one, it is important that you interview the individual companion that is assigned to your senior. Remember, this companion is an employee, not a person doing you a favor. If you are not comfortable with the type of care that she is providing, or don't feel as though her personality fits with your loved one, don't hesitate to seek to replace her. Here are some questions that you should ask a home care companion the first time you meet her:
Why did you become a home care companion?
What type of training did you undergo, and how successful were you at it?
Are there any responsibilities that you do not feel comfortable fulfilling?
Are there any specific days that you require to be off?
How much experience do you have providing this level of care for this type of senior?
While you may feel awkward asking so many questions, remember that your loved one's health and well-being is in the hands of this home care companion. You want to ensure that you choose the agency and the individual companion that is the best fit for your senior's needs.
If you have a loved one who could benefit from the help of home care services in Hunters Creek, TX contact the caregivers at At Your Side Home Care. We help seniors and their families with many levels of home care service. Call (832) 271-1600 for more information.
For most of us, the word "home" evokes warm feelings of comfort, security and well-being. For older adults, home also means holding tight to cherished memories and maintaining self-esteem and independence. When illness, injury or age make life a little more challenging, remaining at home in a comfortable, familiar environment encourages recovery and enhances the quality of life. Home can be defined as a private residence, an independent or assisted living facility or even a short term stay in the hospital, we recognize the additional benefits provided by a personal, professional assistant.

Our Certified Nurse Aides, 24-Hour Live-in Assistants and Home Health Aides are available 24 hours a day, 365 days a year. We also provide the security and confidence of 24-hour Telephone Assistance, so fast, reliable help is always available when it's needed. To learn more about our homecare services see our homecare services page.

Different people need different levels of homecare. To meet the requirements of our clients, At Your Side Homecare maintains consistent staffing levels of caring professionals. Homecare service is available for as little as a few hours a week, or as many as 24 hours a day, seven days a week
Latest posts by Donna Wrabel, LMSW (see all)