Home Care in Hunters Creek, TX – Top Tips for Giving Care to a Narcissist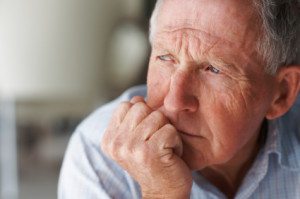 A narcissist is someone who has a larger than normal view of the importance of themselves, to the exclusion of the feelings of people around them. If you've ever had to deal with a narcissist, you probably know what this means. You may love but find it hard to like them. You may feel like pulling your hair out when you're around them.
Fortunately, psychologists say that narcissistic tendencies usually diminish as a person ages. Not all narcissists are the same. Some strut their stuff like a grandiose peacock on display; others are quite magnetic and caring unless you get in their way and then everything changes.
As a caregiver, you might be caring for someone with these tendencies. It can sure be challenging to deal with someone who has the characteristics of entitlement, requiring excessive admiration, are highly reactive to criticism, have low self-esteem but would never admit it, are preoccupied with how special they are etc.
Strategies you can use to improve caregiving relationships
Avoid confrontation when your senior is behaving selfishly. If confrontation of the problem is necessary, make sure you know exactly what your outcome goal is.
Find productive ways to solve problems. For example, your senior thinks his doctor is a quack and won't take his medication. Think about your senior's interests, since that's all he thinks about. You can use these interests to persuade him to act for himself. For example, tell him that if he doesn't take the pills he will have to endure another doctor's appointment with the same doctor and listen to their long explanations again. If he takes the medication, he can avoid all that hassle.
Elderly narcissists are unlikely to make a behavior change. That's just the way it usually is. But you can find ways around their attitude once you start practicing it.
Psychologists suggest that even though you can't take control of the other person's attitude, you can control your own mental state. It may not always be easy, but it can help save you some stress – to ignore the narcissism and take pride in your own compassionate and gentle caregiving. After all, it's not easy to give care to an elderly narcissistic parent. If you can do it, it's a great accomplishment! Good job!
Take more time to care for yourself
You are facing a big challenge and because of that, you need to be more careful in making sure your needs are all taken care of. This will help you to alleviate stress as well as recharge your energy. Make sure you are eating well, getting enough sleep and exercise and have time for yourself. Getting an in-home care provider to help you with caregiving responsibilities can be a lifesaver.
If you have a loved one who could benefit from the help of home care in Hunters Creek, TX contact the caregivers at At Your Side Home Care. We help seniors and their families with many levels of home care service. Call (832) 271-1600 for more information.
For most of us, the word "home" evokes warm feelings of comfort, security and well-being. For older adults, home also means holding tight to cherished memories and maintaining self-esteem and independence. When illness, injury or age make life a little more challenging, remaining at home in a comfortable, familiar environment encourages recovery and enhances the quality of life. Home can be defined as a private residence, an independent or assisted living facility or even a short term stay in the hospital, we recognize the additional benefits provided by a personal, professional assistant.

Our Certified Nurse Aides, 24-Hour Live-in Assistants and Home Health Aides are available 24 hours a day, 365 days a year. We also provide the security and confidence of 24-hour Telephone Assistance, so fast, reliable help is always available when it's needed. To learn more about our homecare services see our homecare services page.

Different people need different levels of homecare. To meet the requirements of our clients, At Your Side Homecare maintains consistent staffing levels of caring professionals. Homecare service is available for as little as a few hours a week, or as many as 24 hours a day, seven days a week
Latest posts by Donna Wrabel, LMSW (see all)