Home Care in Garden Oaks, TX Can Help with Depression After the Holidays
For many people, the days following New Year's celebrations are some of the most depressing of the year. The holidays are such a time of joy and excitement, and people build up for these weeks of the year with incredible enthusiasm and energy. When they are over, however, it can leave you feeling empty and let down. No matter how wonderful the celebrations of the holidays were, when they and it can be extremely disappointing. For seniors, this can lead to serious depression that can impact their health well into the year. If you are concerned about how your parents are going to deal with post-holiday depression, a home care companion can offer tremendous relief.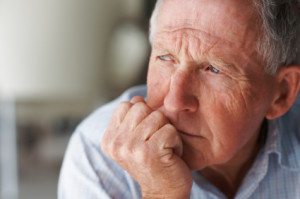 One of the most important roles in a home care companion is not to provide physical help or medical assistance, but companionship and emotional support. For many seniors, loneliness and boredom are major contributors to depression. This is especially true after the holidays because this time of year is generally filled with friends and family, and frequent events that keep a senior busy and involved. When the holidays and, they can suddenly notice how lonely and bored they feel. A home care companion offers a presence in the home as well as the opportunity to interact and participate in a wide variety of activities both inside and outside the home.
A home care companion helping a senior deal with depression after the holidays will help that senior focus on all the wonderful things that are coming for the year. She may help with creating and sending Valentines to friends and family, or encourage someone who used to be an avid gardener to think about a planting in the spring that that companion will help with. Focusing on the fun and exciting activities at the rest of the year brings can help ease the disappointment and sadness that come with the end of the holiday season.
For many seniors, a new year brings with it new reminders of people and abilities that have been lost. This can be extremely distressing, but a home care companion can help ease this pain. The companion will help your aging loved one talk through the sadness and loss that he is feeling, and participate in activities that will help to acknowledge these feelings of loss in productive and healthy ways. For example, if your aging loved one has recently lost his partner, a home care companion can help them to prepare a photo album of their life together, or provide transportation to place a memorial and give him ample time with his feelings. This can be an extremely cleansing experience, and help prepare him for a fresh and exciting new year.
If you have a loved one who could benefit from the help of home care in Garden Oaks, TX contact the caregivers at At Your Side Home Care. We help seniors and their families with many levels of home care service. Call (832) 271-1600 for more information.
For most of us, the word "home" evokes warm feelings of comfort, security and well-being. For older adults, home also means holding tight to cherished memories and maintaining self-esteem and independence. When illness, injury or age make life a little more challenging, remaining at home in a comfortable, familiar environment encourages recovery and enhances the quality of life. Home can be defined as a private residence, an independent or assisted living facility or even a short term stay in the hospital, we recognize the additional benefits provided by a personal, professional assistant.

Our Certified Nurse Aides, 24-Hour Live-in Assistants and Home Health Aides are available 24 hours a day, 365 days a year. We also provide the security and confidence of 24-hour Telephone Assistance, so fast, reliable help is always available when it's needed. To learn more about our homecare services see our homecare services page.

Different people need different levels of homecare. To meet the requirements of our clients, At Your Side Homecare maintains consistent staffing levels of caring professionals. Homecare service is available for as little as a few hours a week, or as many as 24 hours a day, seven days a week
Latest posts by Donna Wrabel, LMSW (see all)