Alzheimer's and Dementia: What's the Difference?
Home Care in Cinco Ranch TX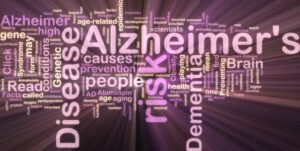 Alzheimer's disease and dementia are two common health conditions among the elderly, but also very different. Yet, most people have a problem deciphering what the actual difference is between the two. It is true that Alzheimer's disease is a form of dementia, but the two illnesses are also unrelated to one another.
To better understand the difference, here is some information on each condition.
Alzheimer's Disease
Alzheimer's disease is developed when abnormal protein deposits create plaques and tangles in the brain. In severe cases, the brain will significantly shrink, making it difficult for the elder to communicate with others or remember information they should know. This disease can begin to develop years before there are any noticeable symptoms.
Some believe Alzheimer's disease is far worse than dementia, but the truth is both conditions can be as severe as the other. It is the most common form of dementia, making up over 60 percent of those with dementia. Elders with Alzheimer's disease will have problems with memory, concentration, judgement, thinking, and the ability to complete everyday tasks. Many people with this health problem require help from a home care provider. This professional can offer around-the-clock supervision, as well as remind the elder to take their medication and drive them to appointments.
Dementia
When someone is diagnosed with dementia, it means they have significant memory and cognitive problems that will greatly affect their ability to accomplish everyday tasks. This condition includes a group of symptoms, including:
Memory loss
Cognitive issues
Problems with communication, concentration, problem solving, judgement, planning, organization, and spatial skills
To better understand how dementia differs from Alzheimer's disease, think of dementia as a fever. A fever is a clear indication someone is sick, but it is not clear what is causing the sickness. The cause of the sickness could be Alzheimer's disease.
Dementia may be the side effect of another health condition, such as vitamin deficiencies or thyroid issues. Luckily, getting treated for these health conditions could reverse dementia, allowing the elder to return to life as normal.
Alzheimer's disease, on the other hand, is not reversible. The doctor may prescribe medication to help prolong the symptoms of the disease, but there currently is no cure.
Both conditions can have serious consequences to the life of the elder, but getting treatments in the early stages of dementia or Alzheimer's disease will allow them to continue living their life for longer
periods of time.
Source:
http://www.alzheimersreadingroom.com/2014/08/difference-between-alzheimers-and-dementia.html
If you or an aging loved one are considering home care in Cinco Ranch, TX, please call the caring staff at At Your Side Home Care. We will answer all of your senior care questions. Call today: (832) 271-1600.
For most of us, the word "home" evokes warm feelings of comfort, security and well-being. For older adults, home also means holding tight to cherished memories and maintaining self-esteem and independence. When illness, injury or age make life a little more challenging, remaining at home in a comfortable, familiar environment encourages recovery and enhances the quality of life. Home can be defined as a private residence, an independent or assisted living facility or even a short term stay in the hospital, we recognize the additional benefits provided by a personal, professional assistant.

Our Certified Nurse Aides, 24-Hour Live-in Assistants and Home Health Aides are available 24 hours a day, 365 days a year. We also provide the security and confidence of 24-hour Telephone Assistance, so fast, reliable help is always available when it's needed. To learn more about our homecare services see our homecare services page.

Different people need different levels of homecare. To meet the requirements of our clients, At Your Side Homecare maintains consistent staffing levels of caring professionals. Homecare service is available for as little as a few hours a week, or as many as 24 hours a day, seven days a week
Latest posts by Donna Wrabel, LMSW (see all)