Home Care Focus: Bathing and Grooming
Elder Care in Spring Valley, TX – Home Care Can Assist Your Elderly Loved One with Personal Hygiene Needs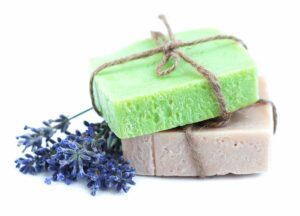 Senior care is not just about making sure your parents stay safe while aging in place and reminding them to take their medications. Making the right elderly care decisions for your aging parents is about giving them the highest quality of life possible, and that means providing for their full range of physical and mental needs. A home care provider offers compassionate, personalized care for elderly adults, meeting their specific needs on a customized schedule, whether that means providing transportation and companionship for a few hours each week or being with them from morning to evening every day. Through this care the in home health services provider is able to give your elderly parents the ability to age in place and enjoy comfortable, engaged, and fulfilling lives.
Home care providers offer a wide range of services to provide for the health, safety, and comfort of elderly adults, but one of the most important is bathing and grooming. This one service can make a tremendous difference in the comfort, health, and emotional well-being of your elderly parents.
Regular bathing and grooming are important for germ control, skin health, and personal comfort. Most people are accustomed to bathing regularly, at least daily or every other day, but seniors may cope with physical and cognitive limitations that make it difficult or even impossible for them to handle these tasks independently. Having a home care provider assist them with this task ensures your parents can enjoy feeling clean, fresh, and presentable every day.
Some of the ways that a home care services provider can improve your elderly parents' lives with bathing and grooming services include:
• Privacy and comfort. If your parents are no longer able to bathe themselves independently they may experience embarrassment and frustration that makes them hesitant to let you bathe them. Having a care provider handle the task is often less stressful and puts your parents at ease, making them a more willing participant in the bath
• Self-esteem. Elderly adults who were used to looking put together and attractive when they were younger may struggle with not being as presentable as they get older and have difficulty keeping up with their personal hygiene and grooming. Their home care provider can take time with them to help them with grooming that keeps them looking better and feeling good about themselves. This may mean keeping your father shaved, curling your mother's hair, or applying light makeup
• Visitor comfort. Seniors who do not bathe regularly can smell unpleasant, making visits uncomfortable for family and friends. Though the elderly adults themselves may not notice the smell because it is their own bodies, when they discover this smell it can be extremely embarrassing and depressing. The bathing and grooming services from a home care provider eliminates this body odor, ensuring they feel confident when welcoming guests and keeping their guests comfortable
• Relaxation. You know how relaxing and enjoyable it can be to take a long bath or shower, or have someone wash your hair. Many seniors enjoy these experiences just as much as they get older, making bath time something they look forward to each time the care provider comes to the home.
If you have a loved one who could benefit from the help of elder care in Spring Valley, TX contact At Your Side Home Care. We help seniors and their families with many levels of home care service. Call (832) 271-1600 for more information.
For most of us, the word "home" evokes warm feelings of comfort, security and well-being. For older adults, home also means holding tight to cherished memories and maintaining self-esteem and independence. When illness, injury or age make life a little more challenging, remaining at home in a comfortable, familiar environment encourages recovery and enhances the quality of life. Home can be defined as a private residence, an independent or assisted living facility or even a short term stay in the hospital, we recognize the additional benefits provided by a personal, professional assistant.

Our Certified Nurse Aides, 24-Hour Live-in Assistants and Home Health Aides are available 24 hours a day, 365 days a year. We also provide the security and confidence of 24-hour Telephone Assistance, so fast, reliable help is always available when it's needed. To learn more about our homecare services see our homecare services page.

Different people need different levels of homecare. To meet the requirements of our clients, At Your Side Homecare maintains consistent staffing levels of caring professionals. Homecare service is available for as little as a few hours a week, or as many as 24 hours a day, seven days a week
Latest posts by Donna Wrabel, LMSW (see all)