Giving Thanks this Thanksgiving with Your Elderly Loved Ones
Caregivers
in River Oaks, TX 
–
 Fun Ideas for Involving Senior Loved Ones in Thanksgiving Activities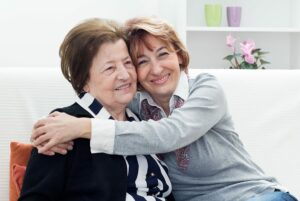 For some seniors, Thanksgiving can be a little different from years past. Limited mobility, illness, inability to cook or entertain can change the way their Thanksgiving is celebrated. Luckily, Thanksgiving is all about good food and being around friends and family. Whether you are an older adult living at home, or living with family members in their home, there are endless fun activities and crafts you can engage in this Thanksgiving to make the holiday more festive and fun.
Consider some of these fun ideas:
Decoration party – If you live in your adult child's home, consider holding a decoration party where people can decorate their door or apart of their room. This can be a fun contest for everyone to take part in. To choose the best decorated one, have everyone vote and decide on a fun prize.
If you're still living in your own home, consider having a simple party with friends or family, and have everyone try to design the best turkey.
Dress-up party – You can hold a dress up party where people can dress up as something festive from Thanksgiving or the fall season. If family or friends are visiting, have a costume contest with the kids or just adults.
Traditional Potluck Dinner – Sometimes, the simplest idea is the best! Hold a potluck for a Thanksgiving feast or evening dinner. By doing a potluck, everyone can join in the celebration while preparing a special food to eat.
Thanksgiving play – If you're really up for a challenge, you can help host a Thanksgiving play! Have other friends or children play the parts of the Pilgrims or the Native Americans.
No matter what you do to celebrate this Thanksgiving, rest assured that whatever you do or take part in will be a festive occasion fun for everyone. Thanksgiving is ultimately about community and giving thanks for the many blessings.
Without these special days, it is often easy to forget about all of the blessings in our life. But by taking the time to plan a special event with friends or family, anyone regardless of age can bring the joy of Thanksgiving back into their life.
Spending time with family members and putting some variety into your life with different activities can help keep senior care stress at bay. Be careful not to increase stress levels by planning too much. Thanksgiving is a time to be thankful, and you deserve to enjoy it.
If you have a loved one who could benefit from the help of caregivers in River Oaks, TX contact At Your Side Home Care. We help seniors and their families with many levels of home care service. Call (832) 271-1600 for more information.
For most of us, the word "home" evokes warm feelings of comfort, security and well-being. For older adults, home also means holding tight to cherished memories and maintaining self-esteem and independence. When illness, injury or age make life a little more challenging, remaining at home in a comfortable, familiar environment encourages recovery and enhances the quality of life. Home can be defined as a private residence, an independent or assisted living facility or even a short term stay in the hospital, we recognize the additional benefits provided by a personal, professional assistant.

Our Certified Nurse Aides, 24-Hour Live-in Assistants and Home Health Aides are available 24 hours a day, 365 days a year. We also provide the security and confidence of 24-hour Telephone Assistance, so fast, reliable help is always available when it's needed. To learn more about our homecare services see our homecare services page.

Different people need different levels of homecare. To meet the requirements of our clients, At Your Side Homecare maintains consistent staffing levels of caring professionals. Homecare service is available for as little as a few hours a week, or as many as 24 hours a day, seven days a week
Latest posts by Donna Wrabel, LMSW (see all)