Elderly Care in The Heights, TX: August 10th is S'mores Day
Fun food days like celebrating s'mores day is certainly yummy, and something you don't want to do very often. Having a treat with your elderly loved one once in a while is good for both of you. These types of fun activities can become part of your elder care services routine. If possible, have your elderly adult help you to prepare the recipe, and then you can enjoy it together while reminiscing about childhood camping memories or something similar.
S'mores Pizza Recipe
16 ½ ounce package of Pillsbury refrigerated chocolate chip cookie dough
2 cups chocolate chips
2 cups graham crackers, broken in 1 inch pieces
2 cups miniature marshmallows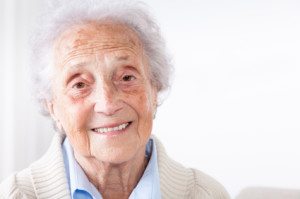 Chocolate syrup, for garnish (optional)
Spread out the softened cookie dough onto a lightly greased pizza pan and flatten it right to the edges.
Bake at 350 degrees F for 8-10 minutes until it begins to SLIGHTLY brown.
Remove the cookie from the oven and sprinkle the top of it with the chocolate chips, broken graham crackers and marshmallows.
Return the cookie to the oven for 5-8 minutes until the crust looks golden brown and the chips and marshmallows are melted.
Allow to cool a little before serving.
If desired, garnish with chocolate syrup.
This giant pizza sized cookie can be cut into wedges and shared with a few people. It freezes well if you can't get it all eaten in a couple of days. This dessert is quite rich, so don't indulge too often!
What are some other fun activities that can be combined with this food celebration?
Do a jigsaw puzzle together while snacking on this special treat
Use this as part of a backyard picnic
Invite a few friends over and have a few hands of a favorite card game
Make a cool watermelon punch and sit outside on the porch in the evening
Watching your weight or your diet? Are you worried about eating a treat because of the calories? Here are some exercises you and your loved one can do the next day to work off the calories:
Take a walk around the block
Go swimming at the local pool
Do some spinning (stationary bike)
Dance to a few songs in the living room
Exercise is very healthy anyway, so whether or not you're trying to work off those extra calories, indulge in some good healthy exercise as often as possible, even if you don't have an excuse!
If you have a loved one who could benefit from the help of elderly care services in The Heights, TX contact the caregivers at At Your Side Home Care. We help seniors and their families with many levels of home care service. Call (832) 271-1600 for more information.
For most of us, the word "home" evokes warm feelings of comfort, security and well-being. For older adults, home also means holding tight to cherished memories and maintaining self-esteem and independence. When illness, injury or age make life a little more challenging, remaining at home in a comfortable, familiar environment encourages recovery and enhances the quality of life. Home can be defined as a private residence, an independent or assisted living facility or even a short term stay in the hospital, we recognize the additional benefits provided by a personal, professional assistant.

Our Certified Nurse Aides, 24-Hour Live-in Assistants and Home Health Aides are available 24 hours a day, 365 days a year. We also provide the security and confidence of 24-hour Telephone Assistance, so fast, reliable help is always available when it's needed. To learn more about our homecare services see our homecare services page.

Different people need different levels of homecare. To meet the requirements of our clients, At Your Side Homecare maintains consistent staffing levels of caring professionals. Homecare service is available for as little as a few hours a week, or as many as 24 hours a day, seven days a week
Latest posts by Donna Wrabel, LMSW (see all)