Elderly Care in Spring Valley, TX: Dentures
In elderly care one of your most important responsibilities is to ensure your aging loved one has the highest quality of life possible. These means seeking out realistic and beneficial solutions to her main issues so she may overcome these issues and live a happy, healthy and productive lifestyle. For many seniors, trauma, decay or illness has resulted in the loss of several teeth, leaving them with a compromised ability to chew their food. Not only is this uncomfortable, it can also be embarrassing and lead to your aging loved one not getting the nutrition that she needs because of her inability to eat healthy foods. Getting her dentures can dramatically improve her life simply by restoring her ability to bite and chew, and even further by improving her physical appearance.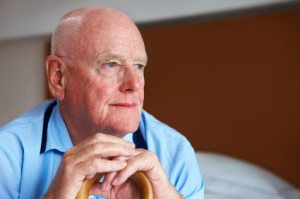 The process of getting dentures begins with a visit to a dentist for an examination. The dentist will evaluate your aging loved one's oral health and the extent of tooth loss, damage, and decay. He will then determine if your aging loved one is an appropriate candidate for dentures. If he determines that she is, the process will then move on to making molds of her mouth. This will require that your aging loved one is still and cooperate in biting down on a molding compound for a full minute or more. If you do not feel that your loved one would cooperate in this step, you may need to consider other alternatives. It is crucial that the mold be created properly in order to create dentures that will fit your loved one, function effectively, and be comfortable.
Once the mold has been made, the dentist will use it to create the foundation for the dentures. Within this foundation he will embed artificial teeth that have been chosen in a size and shape that will look appropriate for your aging loved one.
Depending on your aging loved one's oral health, the process may be more complicated. For example, if your loved one has only lost a few teeth in the front of her mouth, the dentist may recommend a piece called a partial. This is very similar to dentures, but it does not replace all of the teeth in the mouth. Another possibility is that your aging loved one will need to have teeth removed. The dentist will determine what steps will need to be taken in order to give your aging loved one the best results possible. Help your loved one understand what is going on by talking her through each step, and preparing her for what will come next. Once the dentures are complete, the dentist will help your loved one learn how to properly wear and care for these teeth.
If you have a loved one who could benefit from the help of elderly care services in Spring Valley, TX contact the caregivers at At Your Side Home Care. We help seniors and their families with many levels of home care service. Call (832) 271-1600 for more information.
For most of us, the word "home" evokes warm feelings of comfort, security and well-being. For older adults, home also means holding tight to cherished memories and maintaining self-esteem and independence. When illness, injury or age make life a little more challenging, remaining at home in a comfortable, familiar environment encourages recovery and enhances the quality of life. Home can be defined as a private residence, an independent or assisted living facility or even a short term stay in the hospital, we recognize the additional benefits provided by a personal, professional assistant.

Our Certified Nurse Aides, 24-Hour Live-in Assistants and Home Health Aides are available 24 hours a day, 365 days a year. We also provide the security and confidence of 24-hour Telephone Assistance, so fast, reliable help is always available when it's needed. To learn more about our homecare services see our homecare services page.

Different people need different levels of homecare. To meet the requirements of our clients, At Your Side Homecare maintains consistent staffing levels of caring professionals. Homecare service is available for as little as a few hours a week, or as many as 24 hours a day, seven days a week
Latest posts by Donna Wrabel, LMSW (see all)