How to Start Feeling More in Control as a Caregiver
Elderly Care in River Oaks TX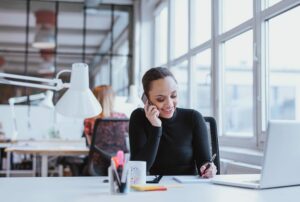 Sometimes being a caregiver can leave you feeling empowered and glad that you're able to help your loved one as much as you do. But other times you might feel as though there's nothing that you can do. When you do start to feel out of control, these tips can help.
Keep Learning about Your Loved One's Health Conditions
Your elderly loved one's health conditions are constantly changing. Beyond that, there are breakthroughs in treatments made all the time. The more informed you are, the easier it will be for you to anticipate your loved one's needs and to help her the best that you can. Do your research, talk with her doctors, and work with her elderly care providers to learn as much as possible.
Write out Lists of Your Options
You probably already know quite a few of the biggest problems that your loved one faces daily. As you keep yourself informed about her health conditions, you'll learn about other issues that she could face. Knowing the issues is just half the battle, though. It's important to have an idea what kinds of solutions might work. At the very least, you need to know where you can turn for help with each potential issue.
Make Some Plans
You can't spend all of your time dwelling on what might happen, of course, and it's not wise to try to do so. What you can do, however, is take all of the information you've collected and give yourself a little bit of time each week to put together and to revamp backup plans. Having that time allows you to spend a certain amount of time indulging in and solving "what if" scenarios on paper so that you're not in shock if some of those situations should come to pass.
Join a Support Group
Having the support of other people who are in the same situation that you're in can help you with your backup plans. It's one thing to do research, but talking to people who have been where you are can help you to add a bit of reality to your contingency plans. They can also give you the emotional support that you need.
You may never feel fully in control during your time as a caregiver, but you can at least feel like you aren't spinning your wheels.
If you or an aging loved one are considering elderly care in River Oaks, TX, please call the caring staff at At Your Side Home Care. We will answer all of your senior care questions. Call today: (832) 271-1600.
For most of us, the word "home" evokes warm feelings of comfort, security and well-being. For older adults, home also means holding tight to cherished memories and maintaining self-esteem and independence. When illness, injury or age make life a little more challenging, remaining at home in a comfortable, familiar environment encourages recovery and enhances the quality of life. Home can be defined as a private residence, an independent or assisted living facility or even a short term stay in the hospital, we recognize the additional benefits provided by a personal, professional assistant.

Our Certified Nurse Aides, 24-Hour Live-in Assistants and Home Health Aides are available 24 hours a day, 365 days a year. We also provide the security and confidence of 24-hour Telephone Assistance, so fast, reliable help is always available when it's needed. To learn more about our homecare services see our homecare services page.

Different people need different levels of homecare. To meet the requirements of our clients, At Your Side Homecare maintains consistent staffing levels of caring professionals. Homecare service is available for as little as a few hours a week, or as many as 24 hours a day, seven days a week
Latest posts by Donna Wrabel, LMSW (see all)